New Research by Marketing Agency LEWIS Reveals Men Unsure of How to Support Gender Equality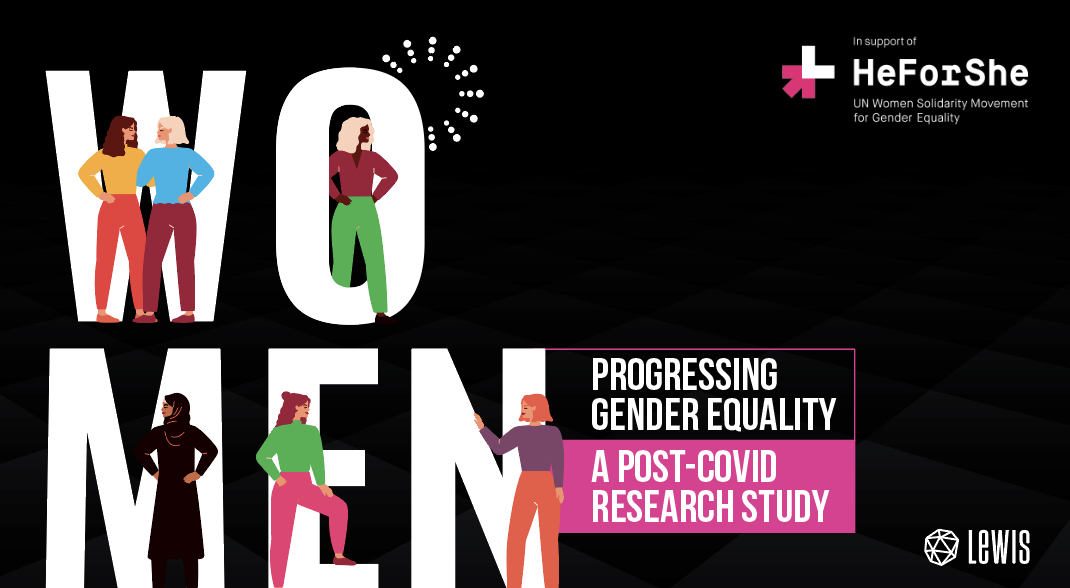 In support of HeForShe, LEWIS conducted a global survey on the impact of COVID-19 on women in the workplace. The report shows the impact and perceptions of gender inequities during the pandemic across 13 countries. The findings reveal an alarming trend: 98% of women want men to help address gender inequality issues, yet less than half of men indicated being ready to help. 
Global advances in gender equality over recent decades are at risk. Though the ramifications of the COVID-19 pandemic are layered and complex, its imbalanced impact on women is abundantly clear. 
"You don't need to personally be a victim of discrimination to understand why we need to fight it," said Chris Lewis, CEO of LEWIS. "It's clear that men can – and should – do more to help. Our hope is this research will help shine a light on the challenges women face to make all of us stronger allies in the fight against inequality." 
Acknowledging the problem isn't enough. Women are looking for active support to combat inequality. Nearly 4 in 10 (39%) women say men should speak out against gender inequality when they witness it. One third (33%) want men to take on more household duties. 
"What this research emphasizes is the need to take action now more than ever" said Edward Wageni, Global Head of HeForShe. "COVID-19 has only exacerbated gender inequalities across the globe and we each have a role to play to ensure that not only do we build back better, but we also build back equal."
Read the full report here.