Togo Launches HeForShe Campaign for Gender Equality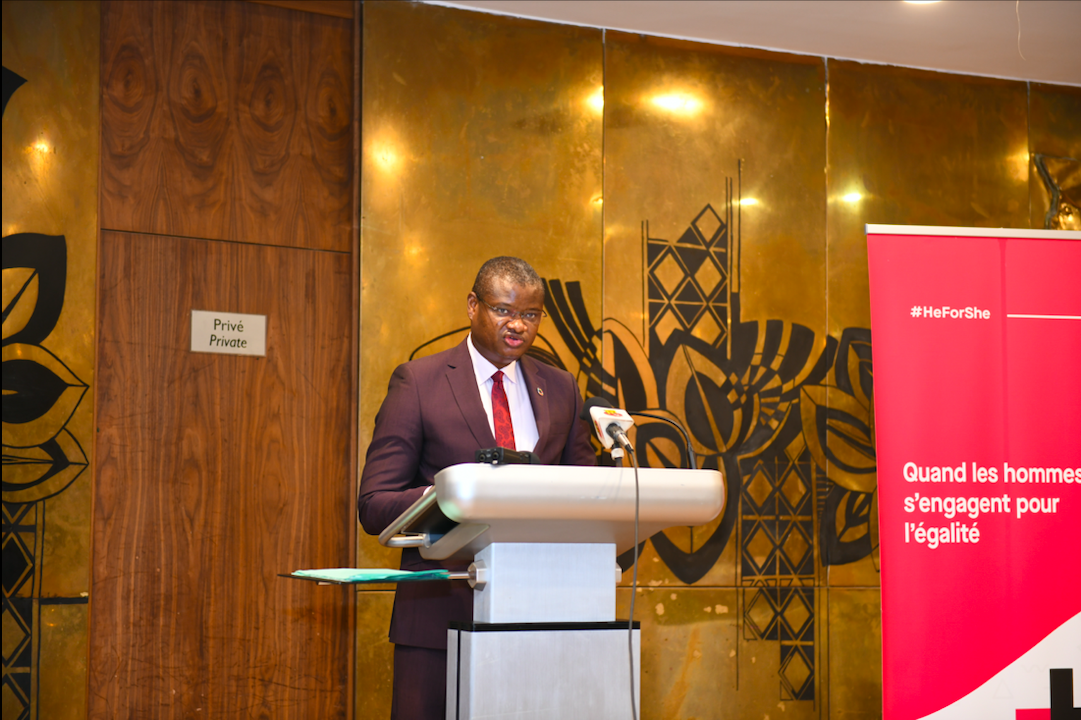 On July 23rd, Togo officially joined the growing number of countries across the continent and globe that have signed on to the HeForShe global solidarity movement. The official launch was marked by a message delivered by HE Madam Victoire Tomegah Dogbé, the country's first female to hold the prime minister's office and officiate as head of the Togolese government. Her message was broadcasted during a press briefing in Lomé, in the presence of Ms. Adjovi Lolongno Apedo (Minister of social action, promotion of women and literacy) and M. Aliou Dia (country representative for the UNDP- United Nations development programme - in Togo).
Prime minister Dogbe's address signaled the solid political will behind the country's agenda for advancing women's rights at the highest level of government. "HeForShe is an invitation for men and people of all genders to stand in solidarity with women to create a bold, visible and united force for gender equality. The fact that our country has been chosen is an encouragement to the efforts made by Togo under the leadership of His Excellency, the President of the Republic, in the promotion of gender equity and equality. Our country has, like never before, committed itself to break the glass ceiling on gender issues. In Togo, women are first-line players in several sectors of the economic life of the country. To this end, we have put in place strategies and responses for the empowerment and strengthening of women's leadership to enhance the presence and visibility of women in all areas, with encouraging results.  However, there are still challenges ahead. We see this choice as a sign of exhortation to our country to do more to achieve gender equality." she affirmed.
An interactive digital campaign followed the action and a "national HeForShe forum" to engage several stakeholders, including youth, media, the private sector, and government.
With the technical and financial support of the UN Women regional bureau in West / Central Africa and the UNDP in Togo, the HeForShe in Togo is placed under the high patronage of the President of the Togolese Republic, HE Mr. Faure Gnassingbé.
To find out more, follow us on social media @heforsheTogo