Actor Benjamin Levy Aguilar Signs the HeForShe Commitment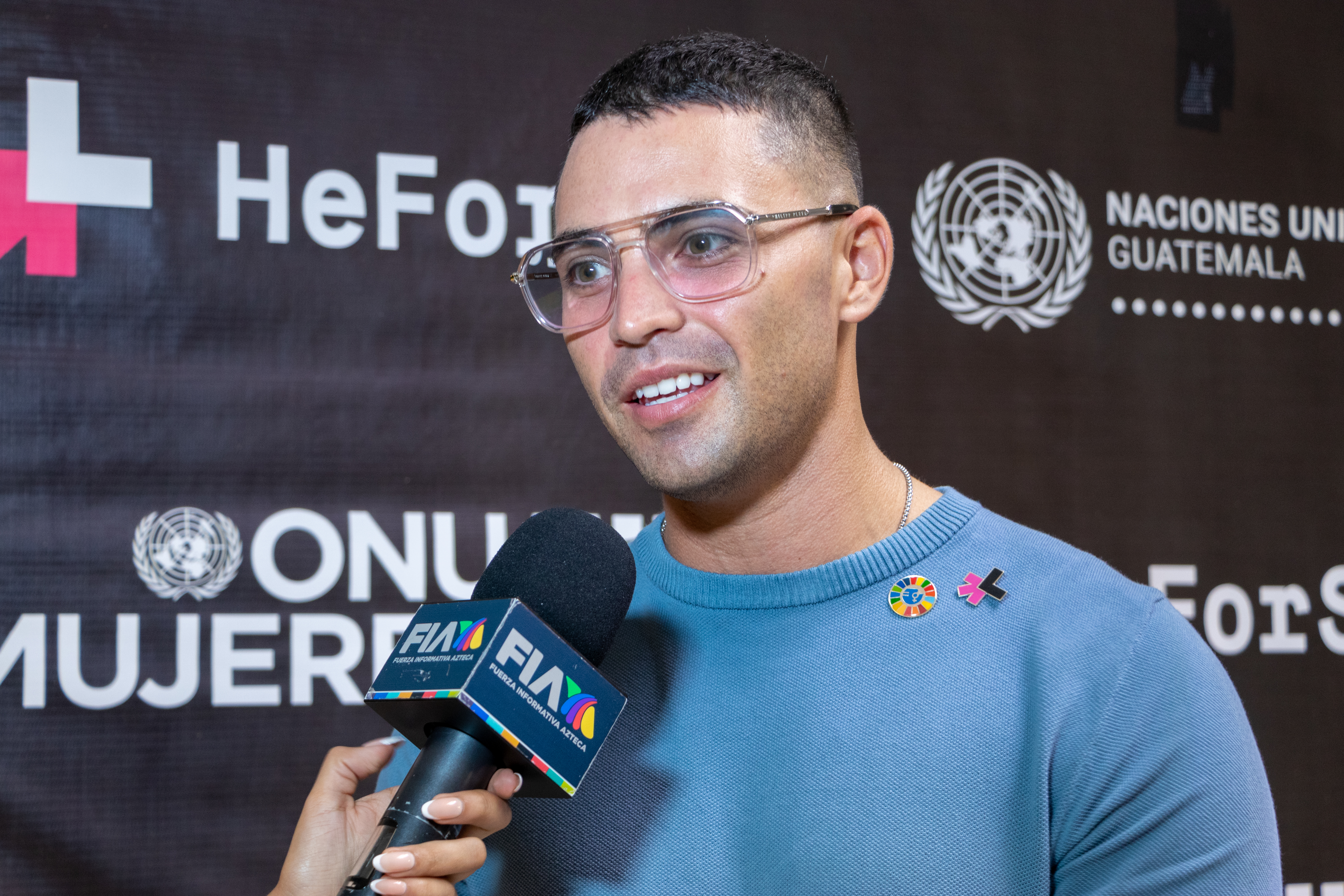 Guatemalan actor Benjamín Levy Aguilar, together with representatives of the UN Guatemala, signed a commitment in favor of gender equality and the empowerment of women within the framework of the global initiative HeForShe.
Actor Benjamín Aguilar Levy has come to Guatemala to show his commitment to HeForShe. His face is increasingly recognized for his success in movies and series on Netflix. However, behind this figure is a humble, affable person committed to working for positive causes in the country, such as signing this commitment with UN Women.
The HeForShe solidarity movement for gender equality created by the United Nations provides a systematic approach and a specific platform in which men and boys can participate and become agents of change to achieve gender equality. HeForShe invites men and boys to build on the work of the women's movement as equal partners, crafting and implementing a shared vision of gender equality that will benefit all humanity.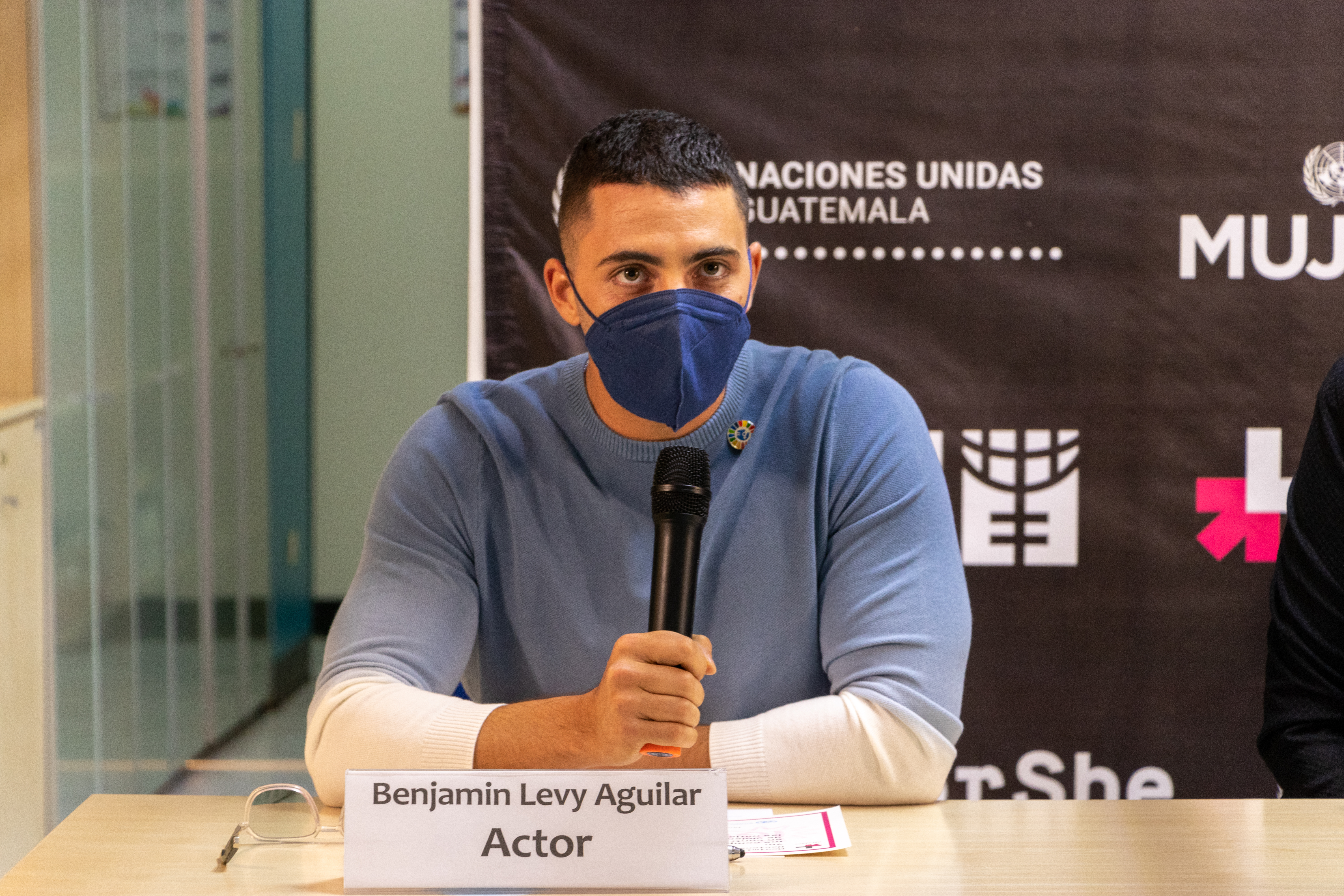 Message from Moni Pizani, UN Women Officer-in-Charge:
"In September 2014, our Executive Director, the United Nations Secretary-General, and UN Women Global Goodwill Ambassador, Emma Watson, launched the HeForShe campaign. I take the words of our Global Goodwill Ambassador: "Men: I invite you to take a step forward, to let yourself be seen. To be "he" for "she". And to ask: If not me, who? If not now, when?" As long as half of humanity cannot fully exercise their rights, we cannot speak of equality, justice, peace, and development. The challenge is to achieve equality by 2030: if we want a planet 50-50 by then, this is the first step."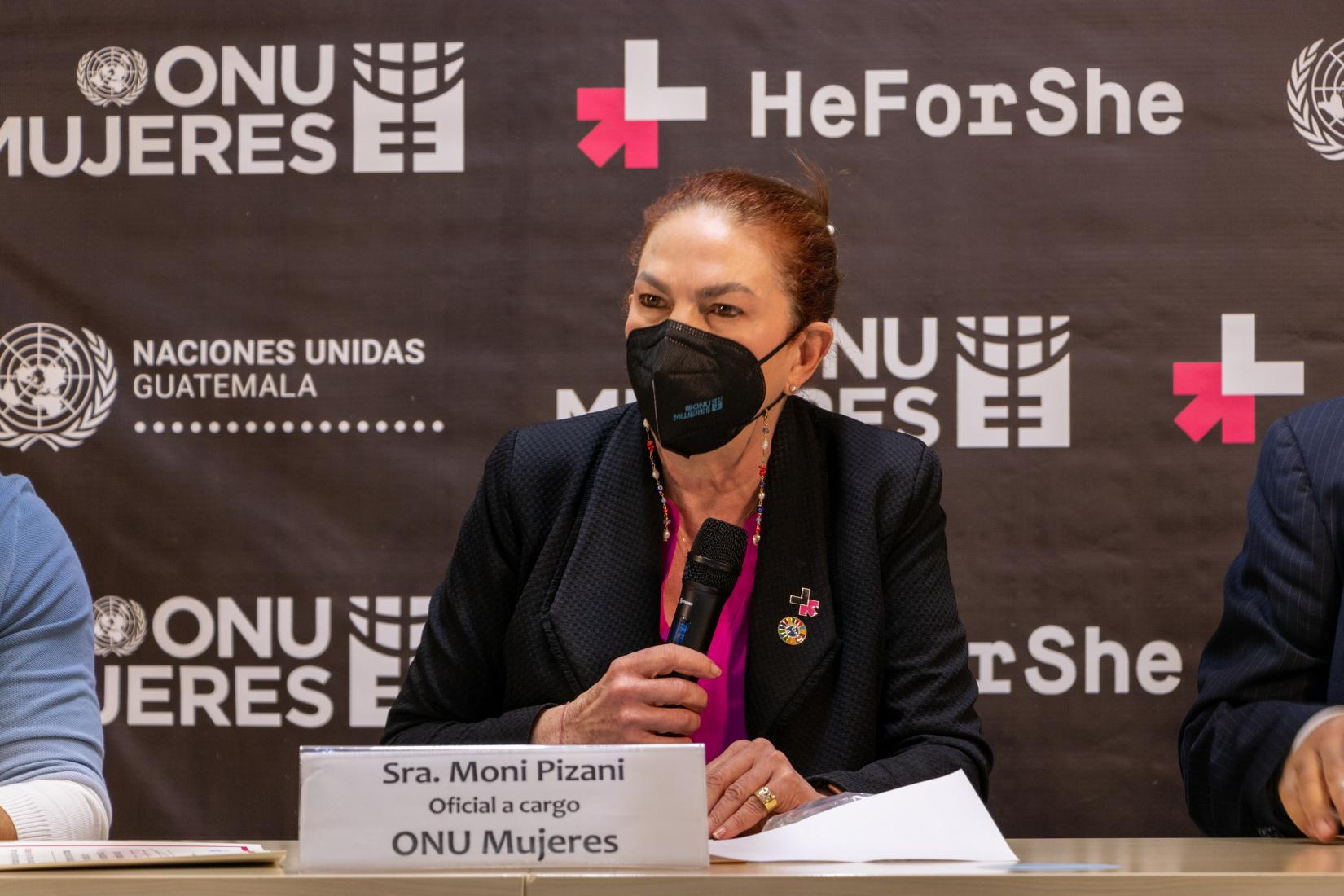 Message from the Resident Coordinator, Miguel Barreto:
"As a global movement, HeForShe is associated with leaders who make tangible commitments to accelerate gender equality. For this reason, the adhesion of Mr. Benjamin Levy to the HeForShe Movement is of great importance for Guatemala and for the work that the United Nations System carries out in Guatemala through UN Women."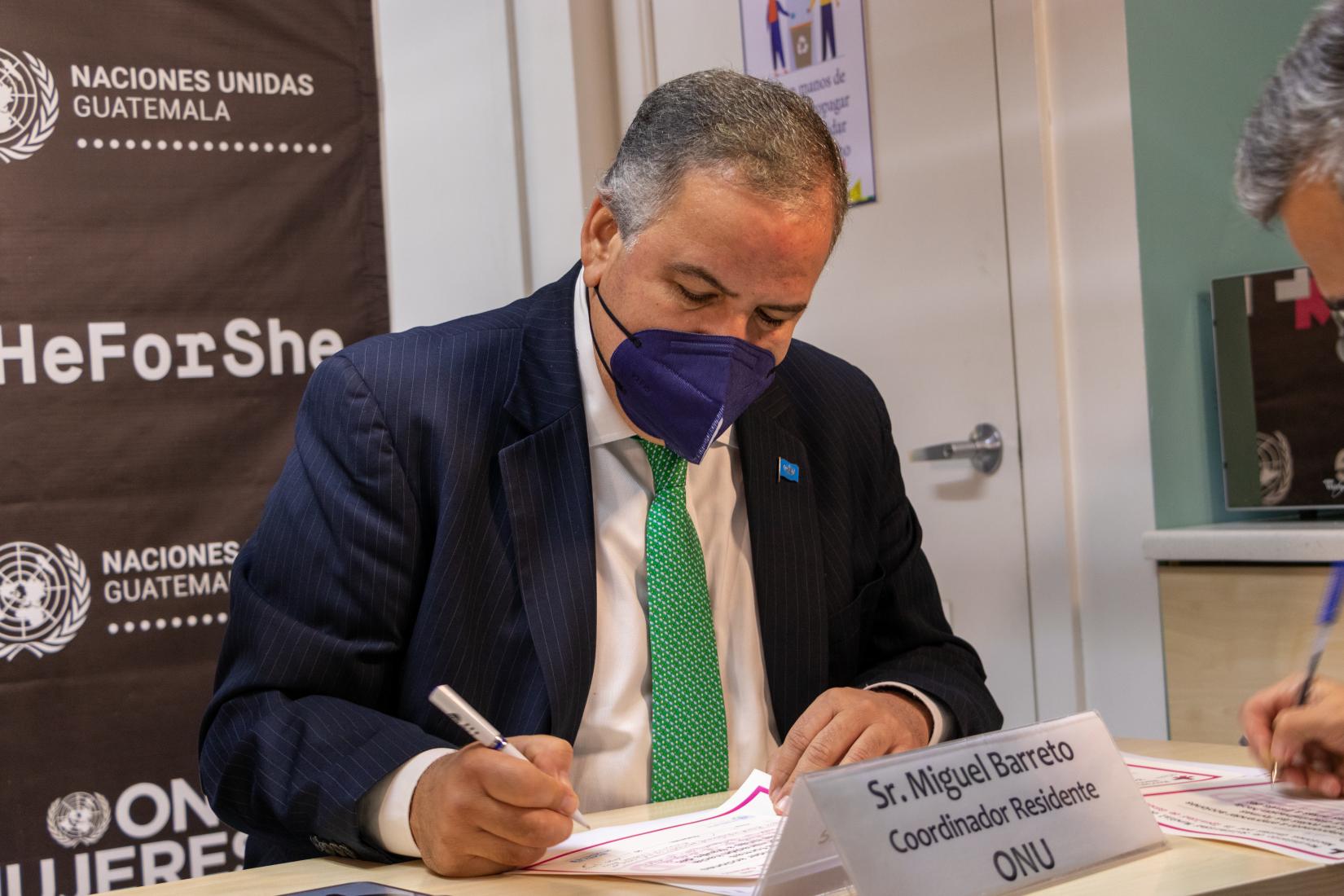 Read the full article here: https://guatemala.un.org/es/189882-actor-benjamin-levy-aguilar-firma-compromiso