Young indigenous woman, winner of the HeForShe scholarship, begins her professional career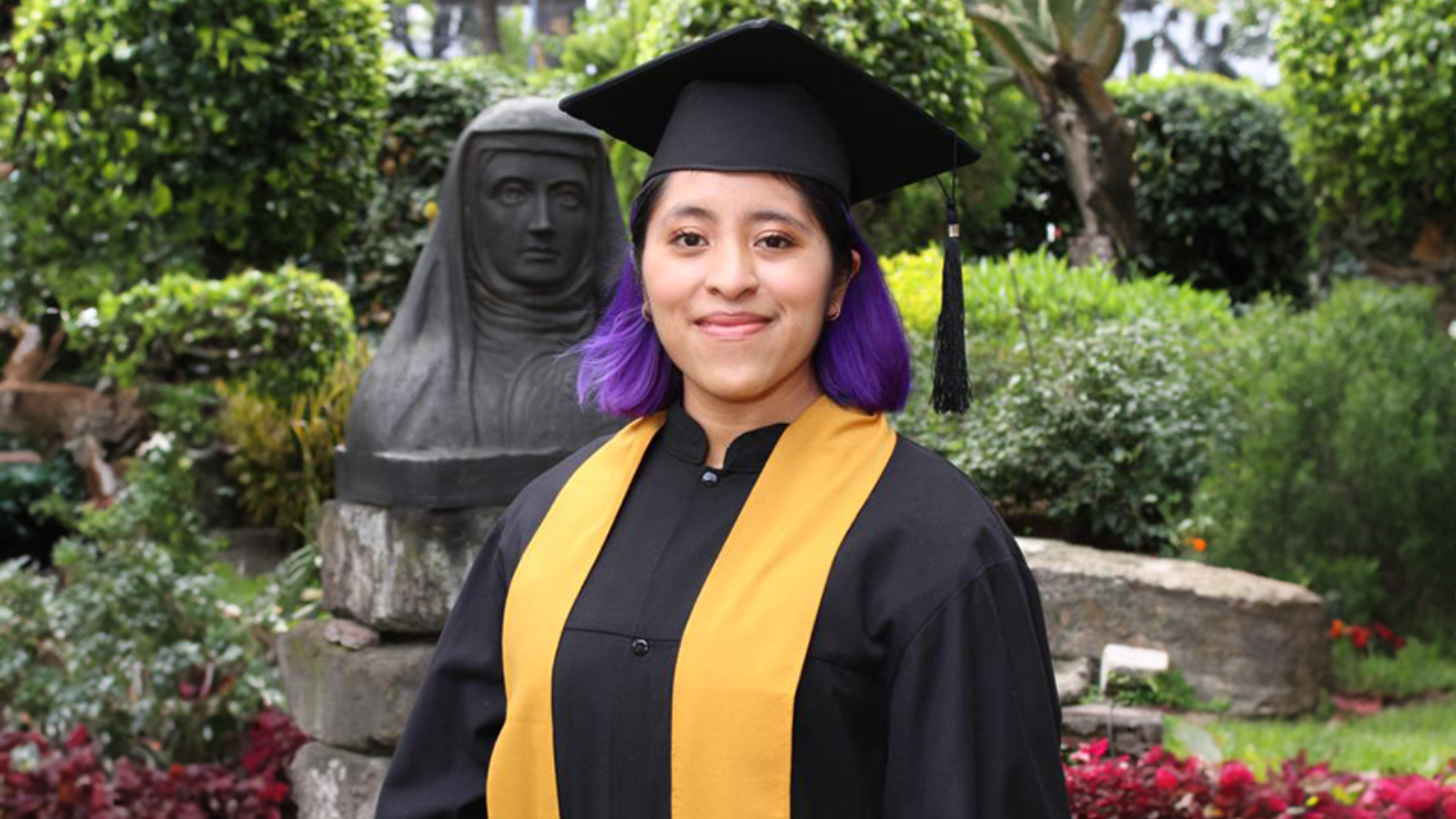 Indigenous women have managed to influence decision-making and drive significant progress in some communities. They are leaders at the local and national level and protectors of their lands, their cultures, and their people. However, the reality continues that indigenous women have greater difficulties in accessing quality education, which has repercussions on the job opportunities and representation they occupy in public life, negatively and disproportionately affecting their daily lives exposing them to multiple expressions of discrimination and violence.
According to the National Institute of Statistics and Geography (INEGI) of Mexico, 1 in 10 women residing in the country is indigenous; that is, there are a little more than 6 million indigenous women in the country. In educational terms, on average, indigenous women barely manage to pass primary school and enter secondary school (6.9 years of schooling). In comparison, non-indigenous women reach the first year of upper secondary education (9.9 years of schooling).
In this context, in 2017, the Universidad del Claustro de Sor Juana in Mexico joined UN Women Mexico's HeForShe movement and, as part of the commitments made by the academic institution, created a full annual scholarship for indigenous women who would like to study degrees such as Human Rights and Peace Management, Communication and New Media, Law, Creative Writing and Literature, among others.
Evelia Vázquez Gutiérrez, 22, originally from an indigenous community in Santa María Tlahuitoltepec in the Sierra Norte of the state of Oaxaca, was one of the students who obtained the HeForShe scholarship to study in the period 2018-2022.
"I was looking for options to find out what I would do after finishing high school, I was worried that I wouldn't find an option due to the closing times of the careers, and if I didn't decide, I could stop studying for a year. Fortunately, someone sent me the call for the HeForShe scholarship from the Sor Juana Cloister University and I found it very interesting. I checked the different degrees and they just had Communication. In my community, I had already worked on radio content and recorded videos, so I decided to give it a try, even though I wasn't sure if it would work," Evelia said.
For Evelia, leaving her home and moving to Mexico City was complex. She had never been to a private university, and she was afraid of how they would treat her and if she would be discriminated against for coming from an indigenous community.
"It was very hard at first, I stayed with a cousin who lived in the city. It was shocking because I come from a very small community, and Mexico City is huge. In my community, it took me 15 minutes to walk from my house to school, and in the city, it took two hours to get to the university."
"Fortunately, when I got to university, I was in contact with two of the colleagues who ran the HeForShe campaign at school. They supported me and the other four scholarship holders that we had entered to study in everything, they even supported us with lodging while we found a place to stay," she said.
In the specific case of Evelia, as part of the scholarship, she had support to pay for the degree and her food, which was very useful, especially during her last two years of study. During the COVID-19 pandemic, she was able to return home and continue studying remotely. After finishing her degree, she got a job in Mexico City and is currently working in a company as a media assistant, putting into practice everything she learned in her studies.
"I would tell young women who want to study to try it. You never know what is going to happen, since that opportunity can change many things and transform our lives. I never imagined being here, so even if we think that there are things that limit us such as the context where we live or the emotional situation in which we find ourselves, we must not stop trying," concluded Evelia Vazquez.
On the International Day of Indigenous Peoples, under the slogan "Indigenous Youth, agent of change towards self-determination", let us remember that the participation of indigenous women is essential to create a more egalitarian world, and the position that indigenous women should occupy must be vindicated. We must recognize their dedicated efforts in climate action, seeking justice for their peoples, and creating an intergenerational connection that keeps their culture, traditions, and contributions alive.
About HeForShe
UN Women launched the HeForShe global campaign on September 20, 2014, with the aim of adding individual and collective actions to achieve gender equality, as well as to eliminate any form of discrimination against women and girls. There are currently 57 institutions that have joined the HeForShe campaign in Mexico.
Original article on ONU Mujeres Latin America and the Caribbean site