A Banner Year for Women Admitted to Georgetown University in 2021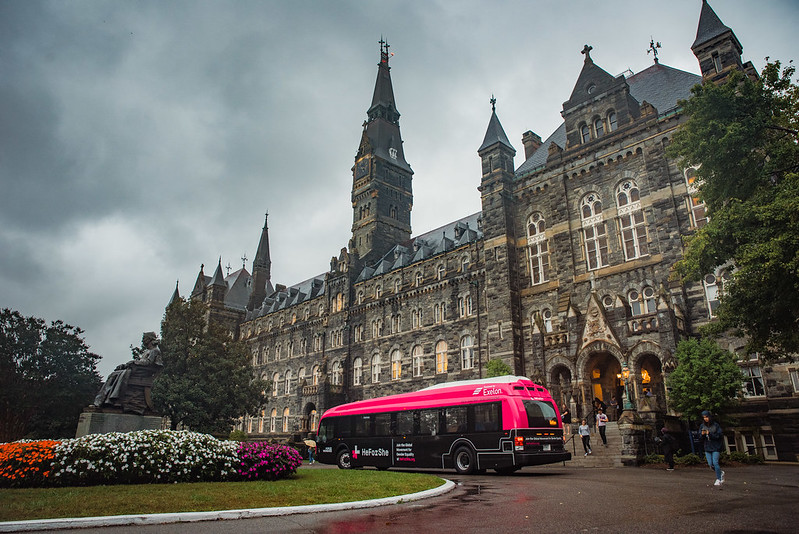 From 2016 to 2021, Georgetown University participated as a founding HeForShe University Impact Champion. Georgetown University is a global institution of higher education dedicated to academic excellence.
Throughout my more than 40-year tenure at Georgetown, where I currently serve as the University's first Vice President of Diversity, Equity, Inclusion and Chief Diversity Officer, I have had a front row view of how our institution has significantly expanded academic offerings, hiring leading scholars including women in many disciplines, and substantially expanding its physical presence. As a mission driven institution, our values of diversity, equity and inclusion have been at the forefront of this growth and these principles have influenced the strategies used by our admissions and recruitment staff, as they crisscross the globe to convey the message that women are welcomed at Georgetown.
Like many of its peer institutions, the history of women students at Georgetown University has been replete with challenges. It was not until the Fall of 1969 that the Georgetown College of Arts and Sciences admitted its first class of 50 undergraduate women, despite women being admitted to other schools of the University earlier. While the number of women students steadily grew during the 1960's and 1970's, it was not until the 1980's that noticeable growth of admitted women occurred and this expansion has continued to this day.
In August 2021, we welcomed a new class in which women make up 60% of first year undergraduates, 55% of first year medical students, 56% of first year law students and more than 52% of new graduate students. This bodes well for the impact that these students will have in terms of classroom dynamics and the rich campus culture and climate that will prevail on campus. These numbers have tremendous implications for women in the professions in the coming years and the University is poised to create a positive, respectful and welcoming environment to ensure the successful matriculation of these dynamic women during their time at the Hilltop.
Submitted by Rosemary Kilkenny, JD., Vice President, Diversity, Equity, Inclusion & Chief Diversity Officer