HeForShe in Uganda - Engaging Men Through Music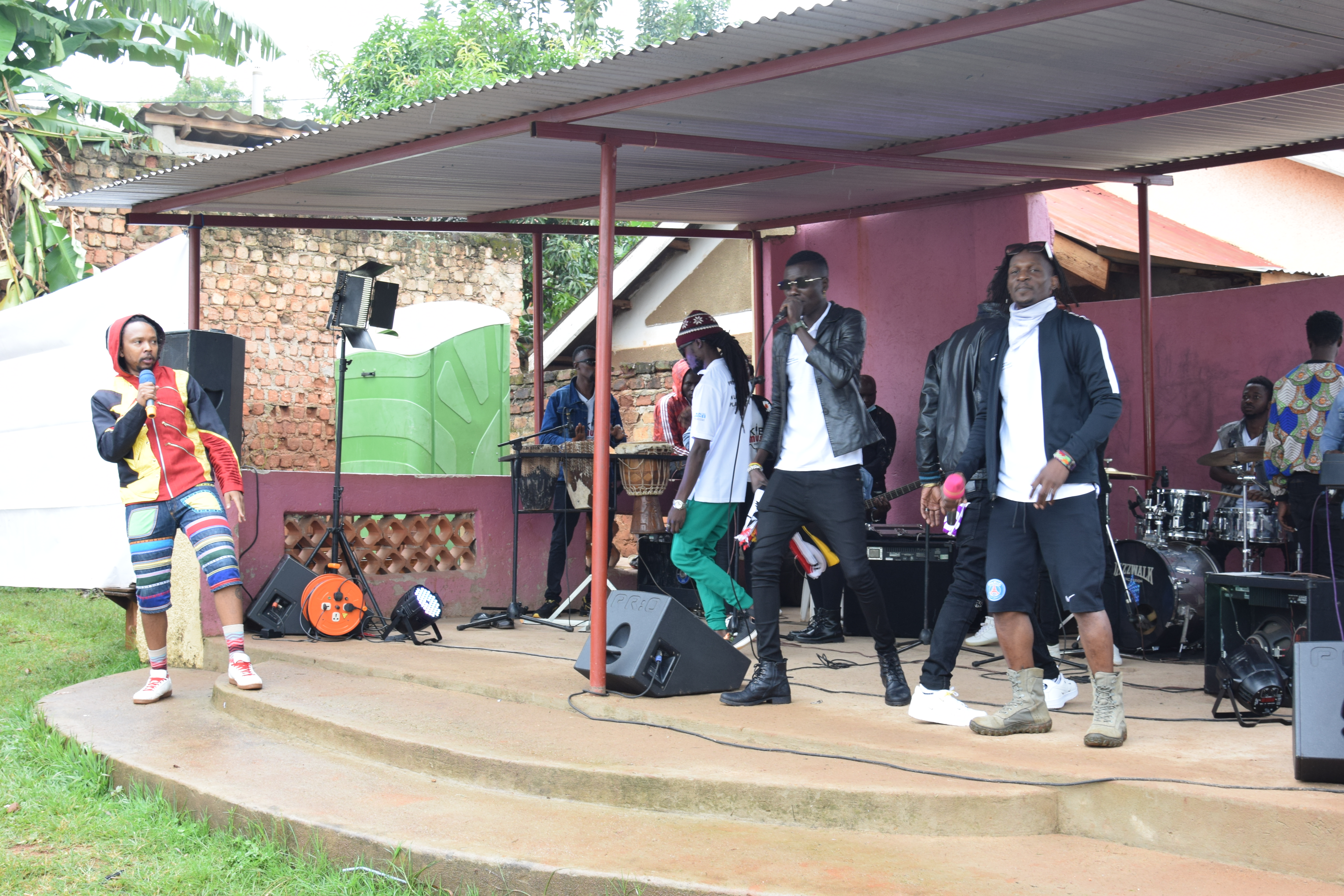 In Uganda, the partner Slum Aid Project (SAP) - a grantee of the Women's Peace and Humanitarian Fund (WPHF) and Spotlight Initiative partnership - developed a song called "Wise Up" with Mthetho Tshemese (stage name iNDLOBONGELA), a South African based artist. Men are using music to raise awareness of the importance of ending violence against women and girls. Together they are mobilizing fellow Ugandan artists to use music to change individual social behaviours that fuel gender-based violence. 
"Wise Up" challenges men to participate in domestic responsibilities, stop perpetrating violence on their female family members and communities, and participate in community welfare activities. The song features four languages - Lugbara, Luganda, Swahili, and Xhosa - to ensure it has the widest possible reach. The song will be performed in slum areas in Kampala and Arua. Art remains an under-utilized tool to change ideas, norms, and attitudes that validate and encourage violence against women and girls. Due to its success already at initial stages, the UN Women country office committed to expanding the song's promotion planned under the WPHF through additional financing.
Slum Aid Project (SAP) builds structures on Violence Against Women and Sexual and Reproductive Health and Rights in slums reaching women facing multiple forms of discrimination in Kampala and Arua.
The Women's Peace & Humanitarian Fund (WPHF) is a flexible and rapid financing tool supporting quality interventions to enhance the capacity of local women to prevent conflict, respond to crises and emergencies, and seize key peacebuilding opportunities. The Spotlight Initiative is a global partnership supported by the European Union, which deploys targeted, large-scale investments aimed at eliminating violence against women and girls. WPHF is partnering with the EU-supported Spotlight Initiative to channel quality funding to grassroots women-led and women's rights civil society organizations, focusing on ending violence against women and promoting women's human rights and gender equality in peace, security, and humanitarian contexts.