Uganda HeForShe Scouts Accelerate Gender Equality and Embrace Diversity and Inclusion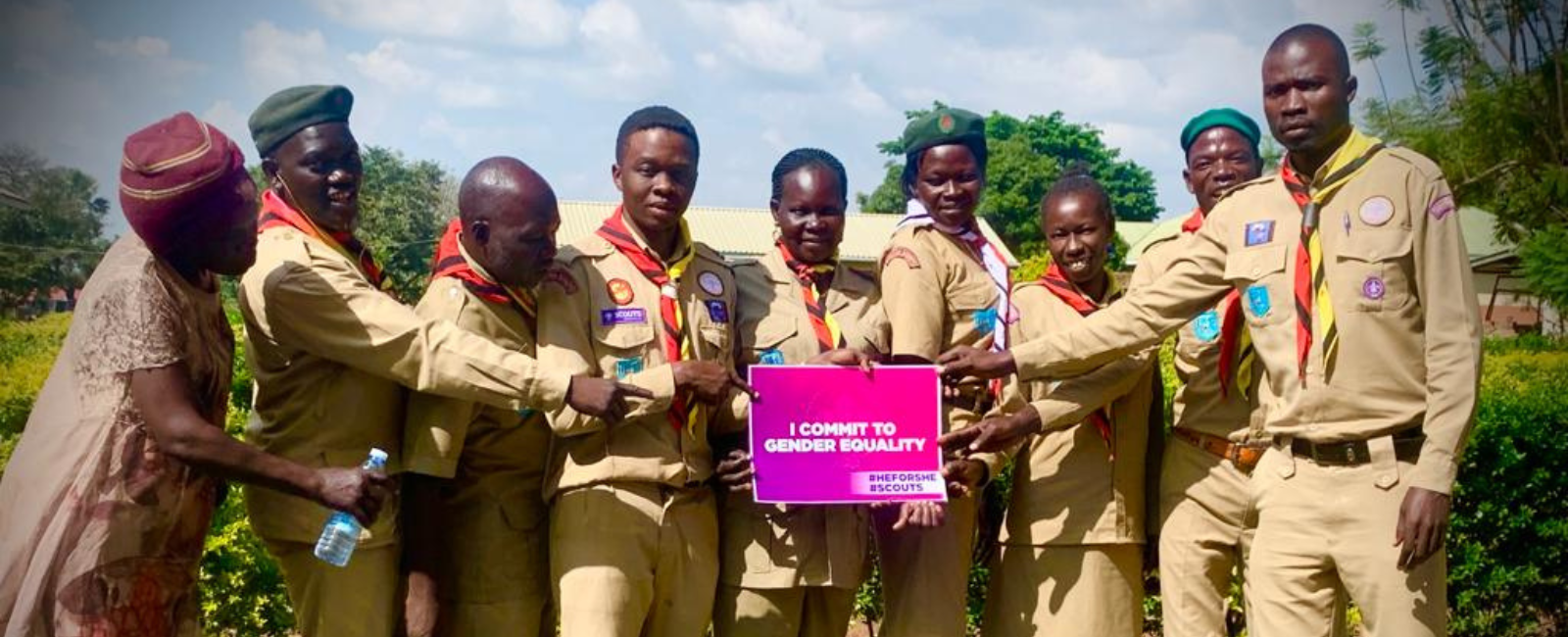 The Gambia Scout Association (IGSA) recently trained thirty scout members on gender equality, diversity and inclusion, project and policy development, and gender-based violence. The three-day forum sought to equip participants with the requisite knowledge, skills, and much-needed attitudes to change gender inequality in society.
At the opening, Saikou Sanyang, permanent secretary at the Ministry of Youth, acknowledged that gender equality is an integral part of the planning and implementation of national development processes to ensure that Government is committed to gender equality as enshrined in the Constitution.
Fatou M. Jallow, Chief Commissioner for IGSA, said the scout association's primary objective is to transform youth into skilled individuals to provide leadership at different levels of the community and contribute to sustainable development.
"If we are to ensure gender equality in scouting and beyond, we need to support and enact the meaningful membership, participation, and leadership of women and girls in our movement," she said.
Through the workshop, TGSA will develop its national diversity and inclusive policy and train 150 scout leaders on gender equality, improving the understanding of the HeForShe campaign for volunteers and scouts.
From the 18th of September to the 2nd of December, the program will roll out a strategic work plan as Uganda HeForShe Scouts to reach out to communities about the HeForShe agenda.
On the 10th of December, the HeForShe Scouts will host their first Scouts' Diversity and Inclusion Symposium. The program will include sessions on the role of men and boys in ending inequalities in society, the myths and perceptions around people with special abilities, and the impact of inclusion on an organization and country at large.