How Vodafone's Domestic Violence and Abuse Policy is helping its employees feel safer at work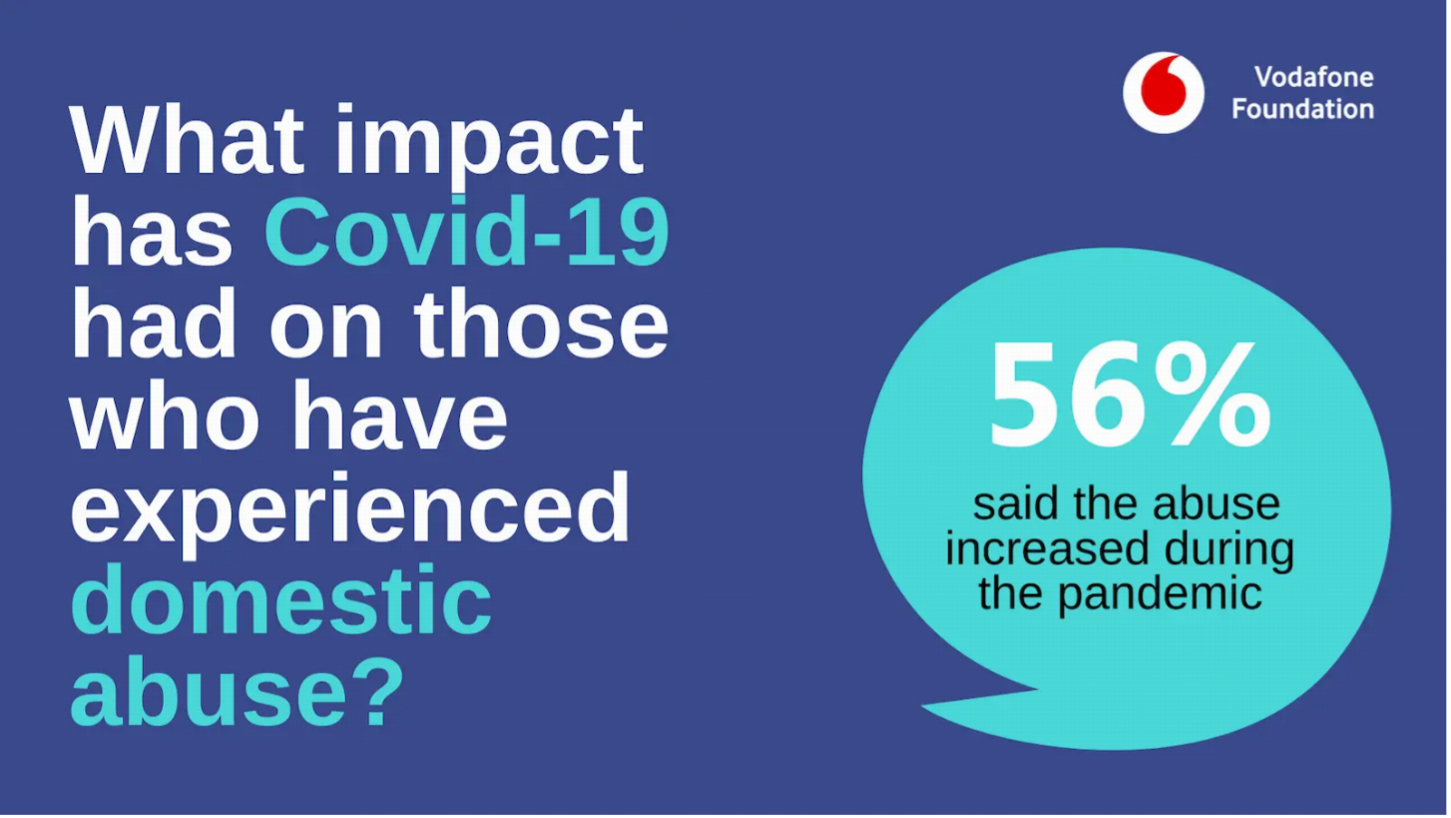 Kate* had always loved going to work. Everything about the office made her feel safe and confident.
But her husband didn't like her going in. "My husband was always so jealous, and he told me my career didn't matter. He'd get angry if I worked long hours."
For 15 years, Kate didn't tell anyone what was happening. It wasn't until her employer, Vodafone, launched its global Domestic Violence and Abuse Policy and toolkit that she found the courage to ask for help. "It made me realise my experience was legitimate - that abuse can happen to anyone," she says.
Vodafone's policy provides a comprehensive range of support measures for employees affected by domestic violence and abuse, including 10 days paid safe leave, counselling, flexible working and assistance in the event of financial abuse. 
For Kate, it also helped her make sense of what was happening to her. It prompted her to talk to her family about her situation. She also downloaded Bright Sky, a Vodafone app that connects people who are at risk or concerned about someone they know with advice, information, and local support services.
Kate eventually found the courage to leave her husband. But there are millions of women across the world who are still suffering from abusive relationships – and the COVID-19 pandemic has only made this worse.
Research commissioned by Vodafone Foundation found that a third of workers experienced domestic abuse during the last 12 months, with more than half of those saying that abuse had increased during COVID-19. The survey of more than 4,700 workers across nine countries was carried out by Opinium in September 2021.
A third (33%) who have experienced domestic abuse in the last year said their workplace has provided access to a safe space to work, despite many workplaces having to close.
Yet despite the increase in domestic abuse, only 16% of those surveyed said their workplace had a policy to support survivors.  The findings make it clear that employers must implement domestic violence and abuse policies that reflect hybrid working patterns, including the increasing role of the workplace as a "safe space" for those experiencing abuse.
You can download Vodafone's Domestic Violence and Abuse Toolkit here.
*Name has been changed to protect the survivor's anonymity.