President of Zanzibar, H.E. Dr Hussein Ali Mwinyi, Announced as HeForShe Champion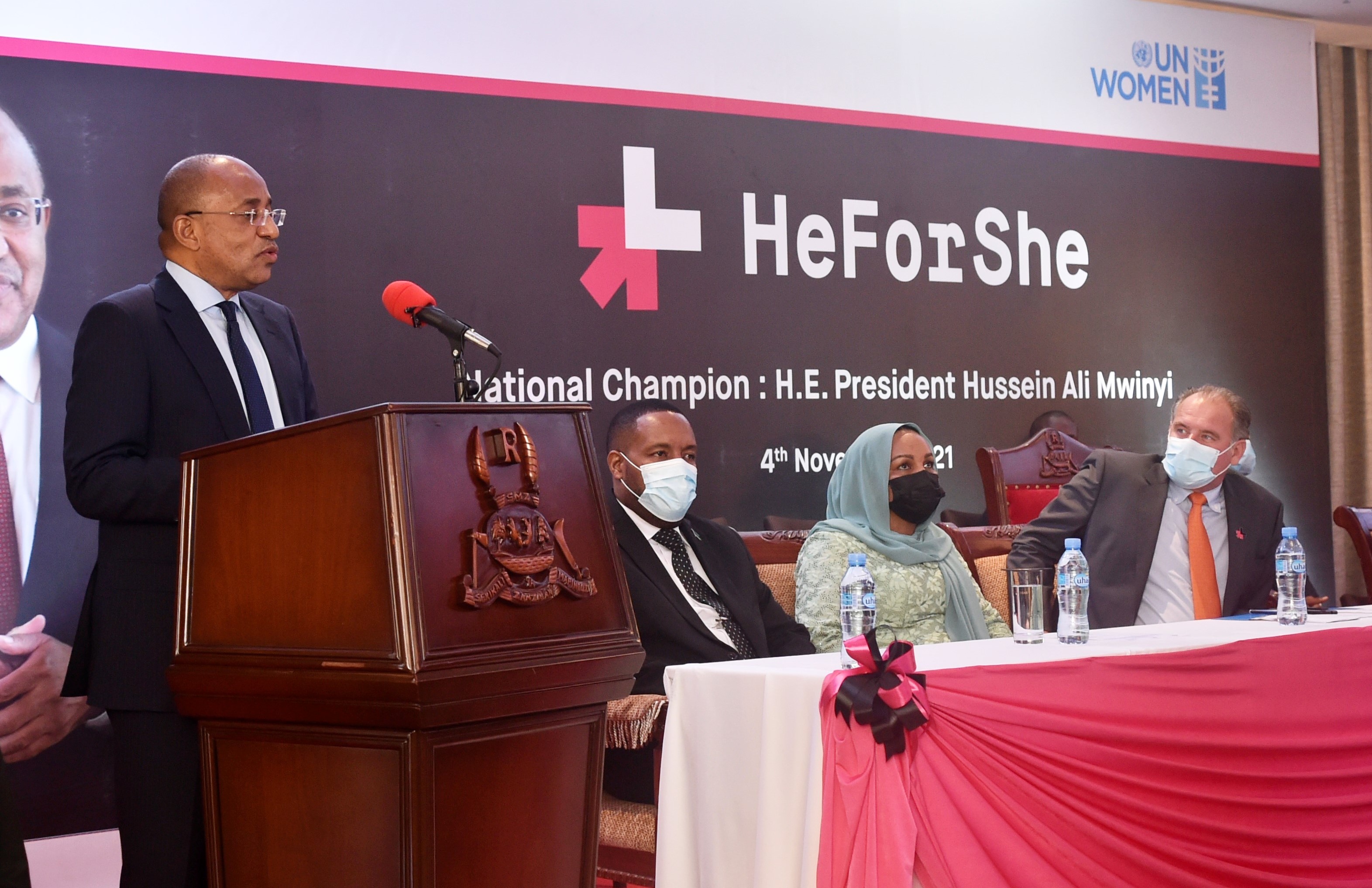 November 4, 2021 – UN Women Tanzania held a ceremony to announce the President of Zanzibar, H.E. Dr Hussein Ali Mwinyi, as the newest HeForShe Champion. He joins other global leaders as a member of the newly formed HeForShe Alliance. Accepting the honour, President Mwinyi reaffirmed his commitment to advance women and girls' rights in Zanzibar and Tanzania in general.
"Through this initiative, I look forward to taking forward our shared determination and commitment to empower women economically, to promote women's leadership and participation in decision-making, to protect women from violence, and ensure that in all areas and in every way possible, that we are prioritizing the needs of women in Zanzibar, and bettering their lives as a whole," President Mwinyi said at the ceremony.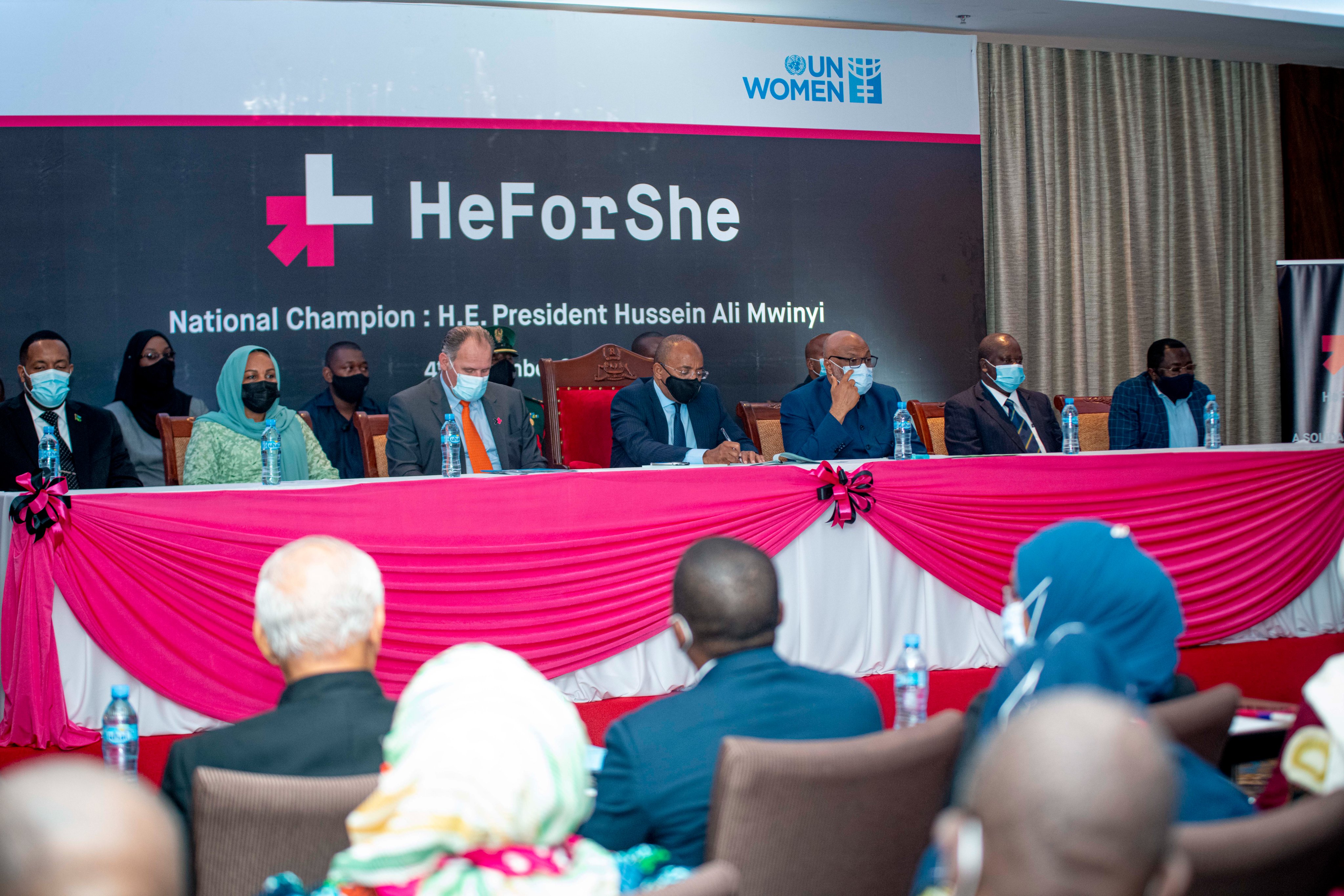 "This requires willingness and concerted efforts from both sides. Men must make the choice to abandon discriminatory norms and practices, detaching themselves from the patriarchal mindsets that persist in many societies, and take accountability for the achievement of a common goal," he said, adding: "Women must also recognize the important role that men play in order for progress to be made on gender equality, ensuring that they bring men, and the many HeForShe's that I know already exist in our society, on board."
He directed the Ministry of Gender to work closely with UN Women to implement its mandate and commitment and promised his office to work closely with UN Women and other actors.
In a solidarity message delivered at the HeForShe event, Ambassador to the European Union, H.E. Manfredo Fanti, emphasized the need for more concerted efforts to remove obstacles to gender equality and put an end to gender-based violence.
H.E. Dr. Hussein Ali Mwinyi becomes the first African leader to join the new HeForShe Alliance, with UN Women declaring him Tanzania's national champion for gender equality.