Representatives of 15 Ukrainian Media Participated in the MediaForShe Congress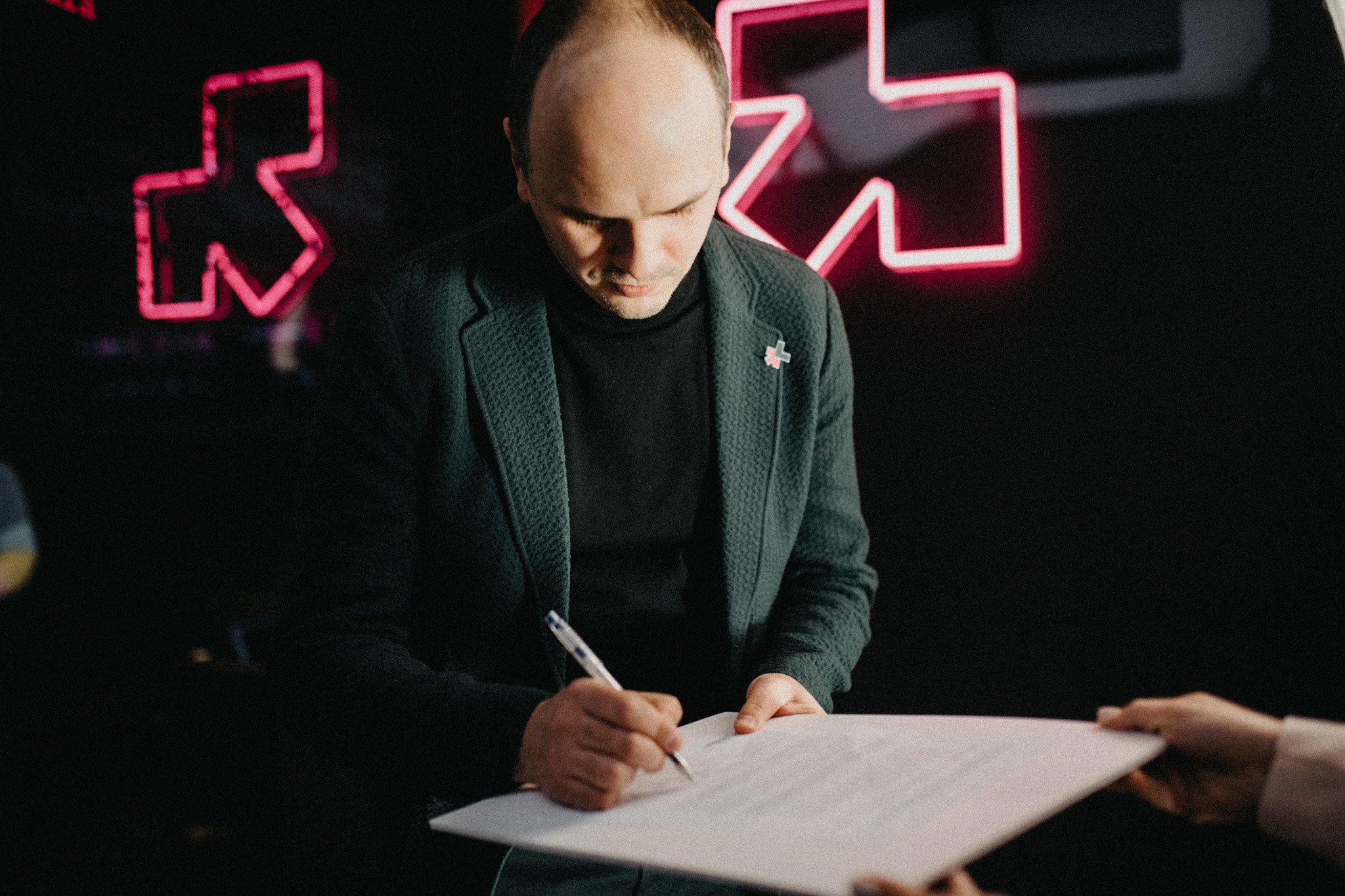 MediaForShe Congress brought together 15 Ukrainian media and content producers to discuss the role of the media in promoting gender equality. The event took place on October 26 in Kyiv.
18 speakers consider the change of approaches to representing women in the media and creating non-discriminatory content in three panel discussions. The event was attended by more than 80 guests from the media sphere, and more than 48,000 viewers joined the live stream.
"In recent years, Ukrainian society has made progress on gender equality issues. In order to solve the problem, you need to see it. The law on sexism in advertising is a progressive step, and each program should reflect the realities of our lives, not give a distorted picture", said Olha Herasymiuk, Chair of the National Council of Television and Radio Broadcasting of Ukraine.
During the MediaForShe Congress CEOs of 1+1 media, Hromadske and the film production company FILM.UA announced the signing of Women's Empowerment Principles — 7 principles for promoting gender equality and empowering women. Thus, as a result of the MediaForShe Congress, 46% of the Ukrainian television market are companies that have signed WEPs.
MediaForShe Congress brought together storytellers, representatives of different types and genres of media. Speakers from Vogue UA, The Village Ukraine, MEGOGO, StarLightMedia and Radio Culture took part in the discussion panel.
"Modern media needs to address issues of domestic violence, equality and women's leadership. It seems to me that in co-production with state institutions and public organizations that are gender equality experts, we can experiment and give the audience not only entertaining content", said Halyna Balan-Timkina, Head of series production, StarLightMedia.
The panel discussion 'Responsibility without prejudices' was devoted to socio-political media. Representatives of BBC News Ukraine, ICTV, Radio Svoboda, Suspilne, Detector media shared their experience and challenges. Olena Kondratyuk, Deputy Speaker of the Verkhovna Rada of Ukraine, became a special guest of the panel.
During the last four years, UN Women Ukraine held the annual HeForShe Congress. This event unites progressive businesses from different fields on gender equality and non-discrimination.
This year, HeForShe Congress transformed into MediaForShe Congress and focused on the role of the media in achieving gender equality. The congress was held in partnership with StarLightMedia, the first Ukrainian media group to sign the Women's Empowerment Principles. Avon Ukraine became a special partner of the event.
Photos from the event: https://we.tl/t-ull4dyEch3
MediaForShe Congress website: https://heforsheukraine.info/mediaforshecongress/ 
Live stream recording of MediaForShe Congress: https://fb.watch/8W0eh9Hi_r/