Addressing Sexual and Gender-Based Violence (SGBV) & HIV Vulnerability Through Mobilising Men in Lesotho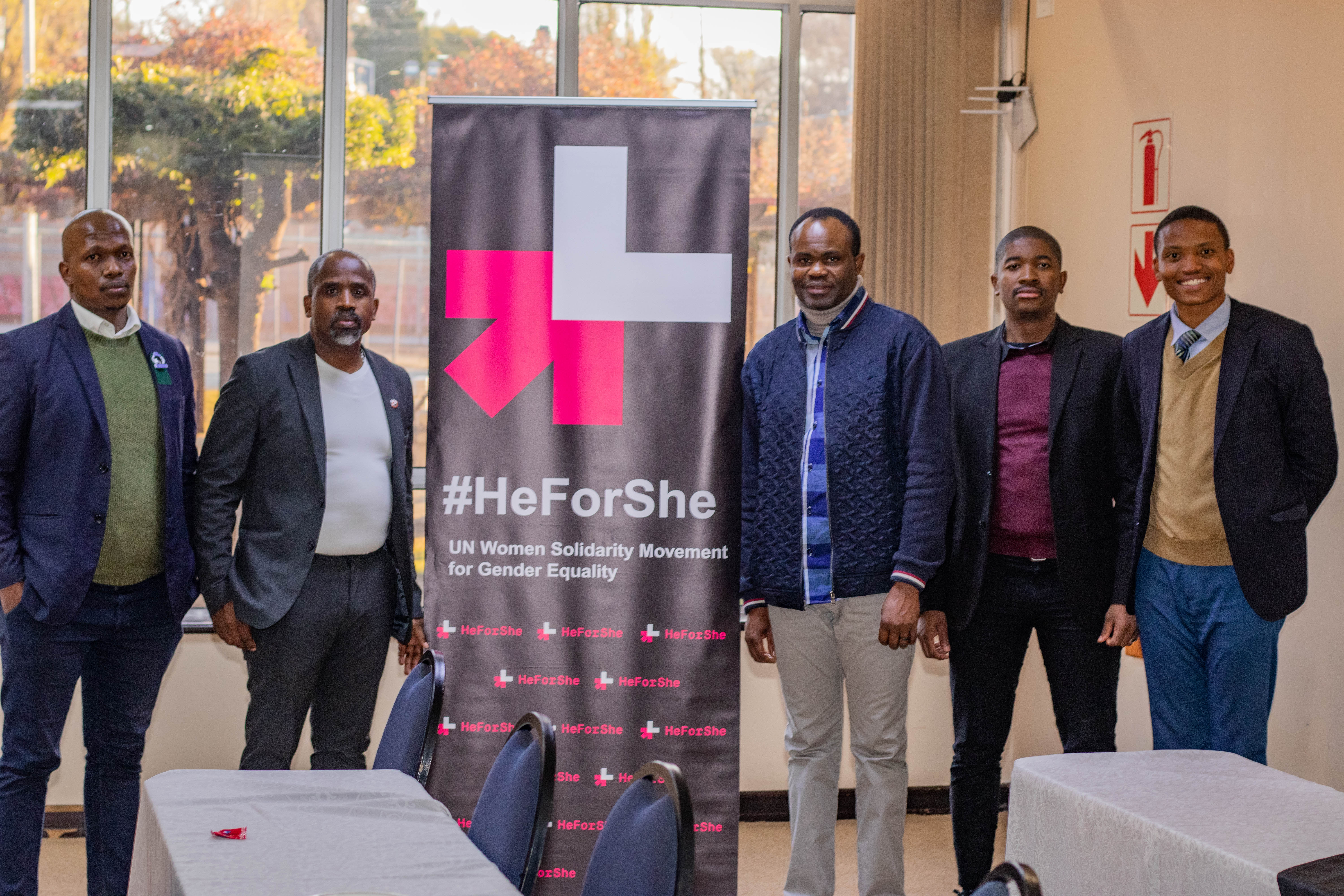 The Symposium of Traditional Leaders and Faith Leaders in Lesotho was held on 30 June 2022, at Lehakoe Recreational Centre, Maseru, with the aim of bolstering a dynamic and vast collaborative experience between the Principal Chiefs and Faith Leaders. The symposium was organized by UN Women South Africa Multi Country office through Man Up Lesotho who seek to address sexual gender-based violence (SGBV) and HIV vulnerability through mobilising men.
According to a study done in Lesotho in 2014, eighty-six percent (86%) of women experienced some form of Violence Against Women & Girls (VAWG) at least once in their lifetime, including partner and non-partner violence. This condition is attributed income disparities, related power imbalance and patriarchal norms amongst others.
'Sekoele-Banna' - Man Up's initiative, directs men to review their identity in the society as partners, protectors and not perpetrators. It touches the core foundation of manhood in the society hence involvement of traditional leaders as custodians of culture and the fabric of Basotho heritage.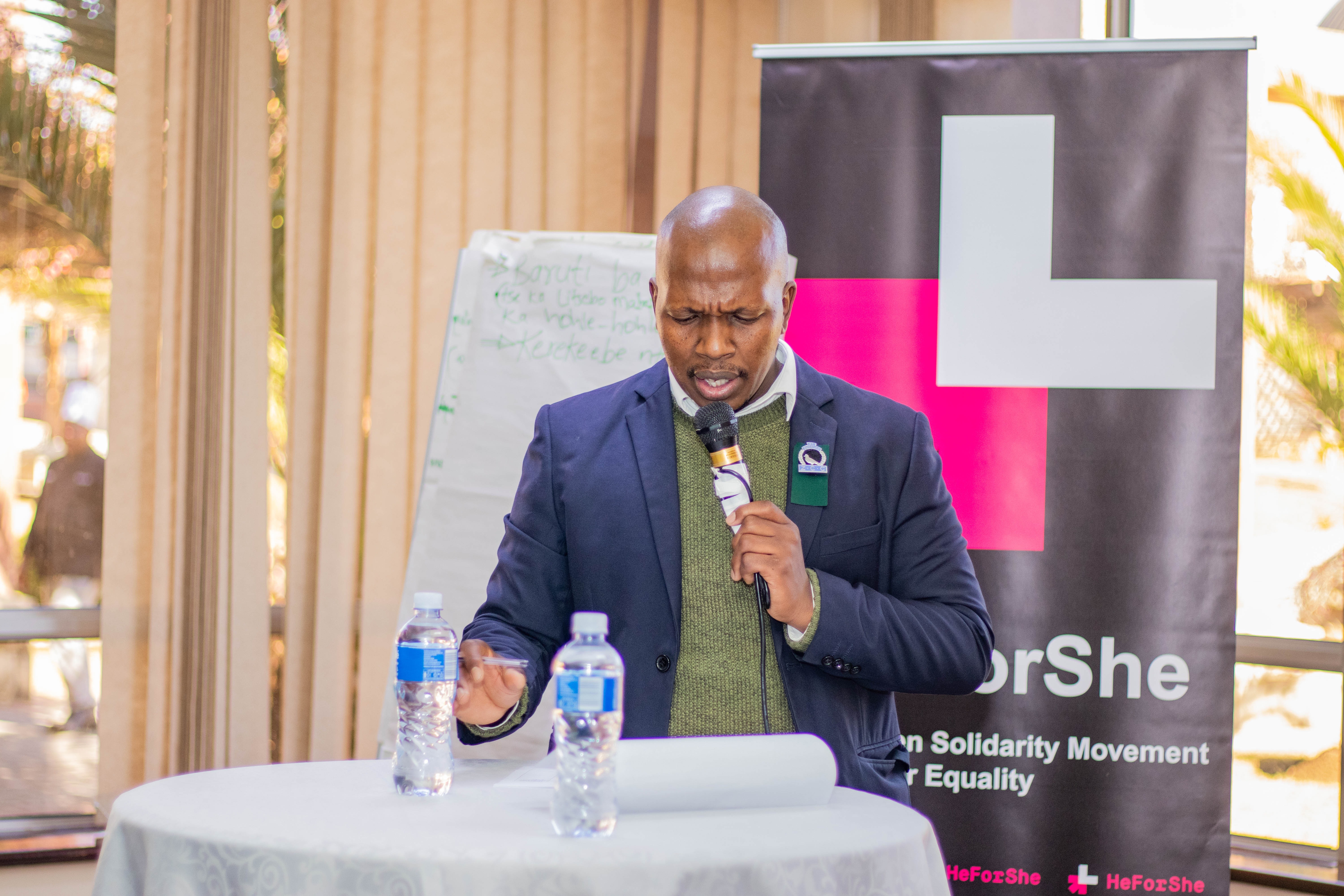 The initiative has created a platform for men, especially men opinion leaders (faith and traditional leaders) to have a space where they share experiences with each other. These efforts include the provision of response and long-term care services for survivors of violence. They also include efforts to address social cultural norms, structures of gender inequality and the general acceptance of VAWG.
The one-day symposium gave a chance for participants to reflect, through interactive discussions on own issues and experiences during their tenure of office. These discussions challenged the status quo, the harmful mindsets, and practices. This made it easier to focus on analysing, share and enhance understanding of underlying lessons, practices and thereby lessons derived from those at the grassroots.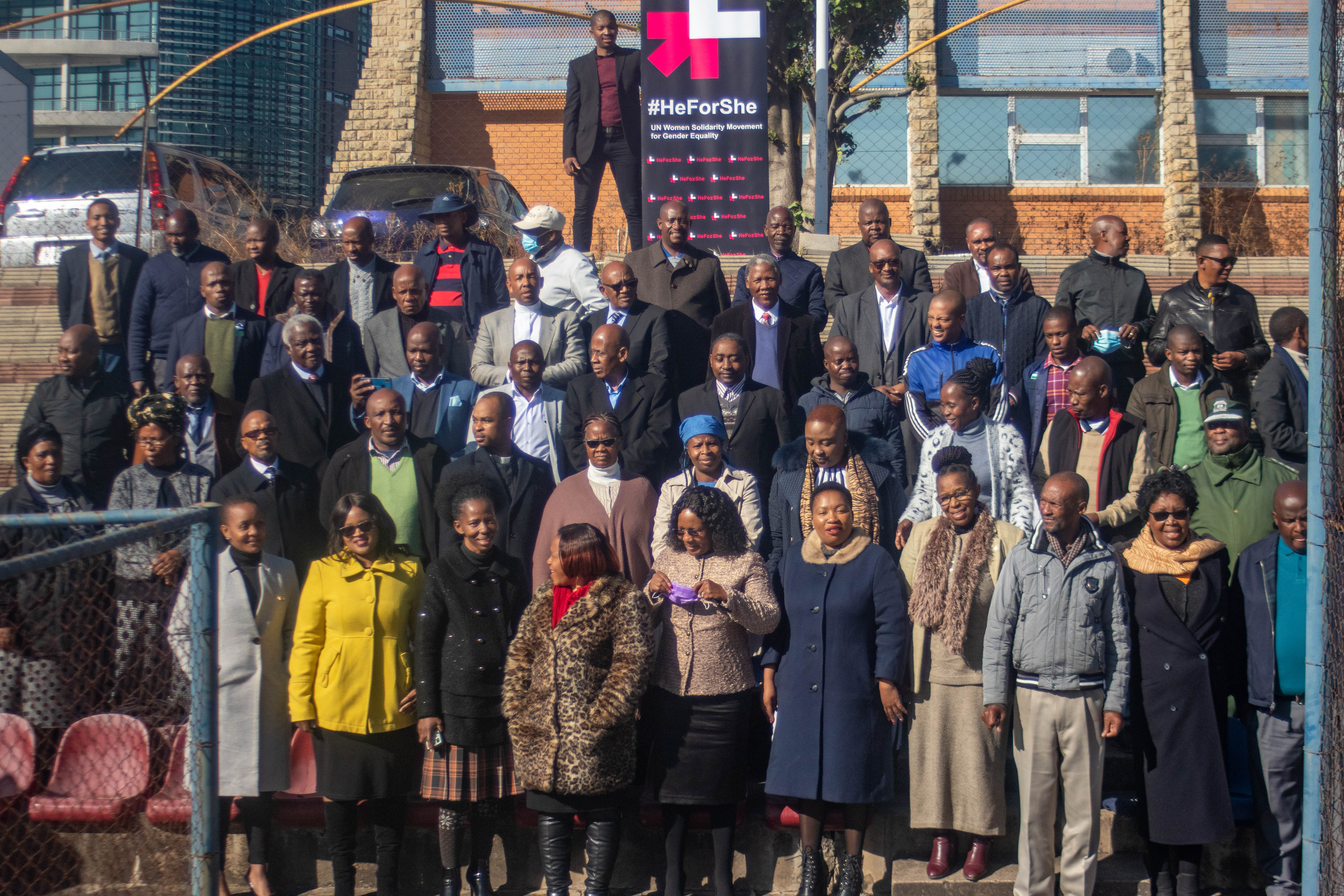 Some of the outcomes of the symposium were that harmful social norms that sustain GBV include norms over women's sexual purity, protecting family honor over women's safety, and men's authority to discipline women and children. The team sought to work with traditional leaders to develop measures to change harmful social norms and personal beliefs that maintain and tolerate sexual violence and other forms of GBV against women and girls in Lesotho, as this enhance vulnerability to HIV. The participants highlighted need for more consistent engagements with the traditional leadership of the Country from the King down to customary headmen, in order to ensure sustainable change of harmful socio-cultural practices which enhance vulnerability to GBV and HIV/AIDS.