Exelon Launches STEM Leadership Academy Scholarship Program to Encourage and Support Girls' Involvement in STEM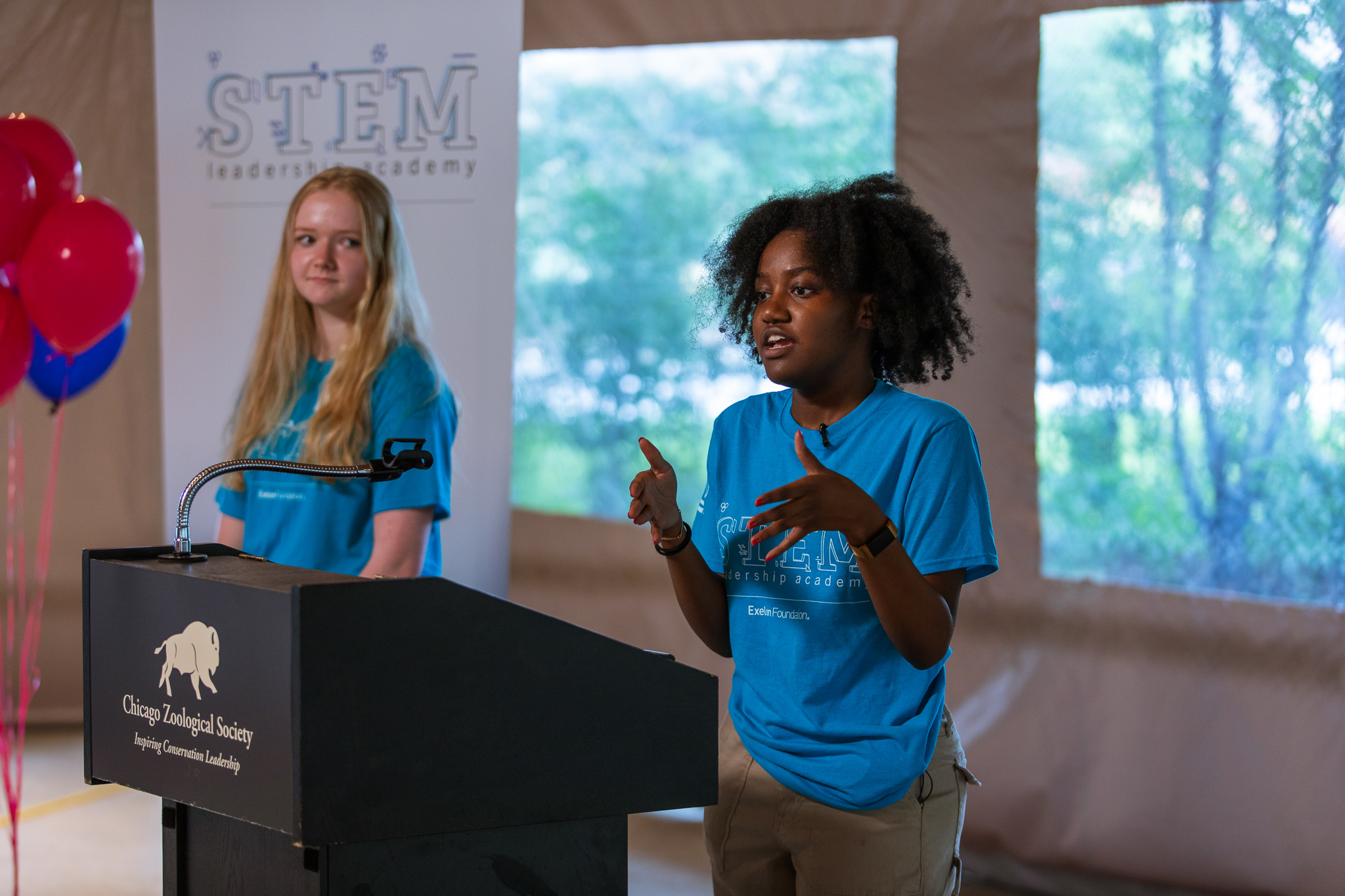 In 2018, as part of Exelon's commitment to HeForShe, the Exelon Foundation invested $3 million over three years to encourage and support young women's involvement in science, technology, engineering, and math (STEM) and develop tomorrow's workforce. The STEM Leadership Academy, a prime feature of that commitment, continues as a free, week-long experience for teen girls ages 16-19 from diverse and underserved communities; the program is held each summer in the Washington, D.C. metro region, Chicago and Philadelphia. More than 600 students have completed the summer Academy, now in its fourth year, and continue to participate in year-round STEM programming.
Building on the success of the STEM Academy, Exelon this year launched the STEM Leadership Academy Scholarship program. The Scholarship is designed to be a supportive and clear pathway from student engagement in the Academy to entry into the energy workforce, ideally as an Exelon employee. Valued at approximately $1 million, the scholarship is available to alumnae of the Academy program and will cover all costs associated with college, including tuition, room and board and all other expenses that aren't covered by other confirmed scholarships, family contributions and work-study grants. The newly launched scholarship was made available to STEM Leadership Academy alumnae who graduated from high school in 2021 or who have already begun their post-secondary education at a two- or four-year educational institution.
This past May, Exelon President and CEO Chris Crane surprised seven young women with news that Exelon will provide them with the full-ride college scholarships. The scholarship recipients, each of whom attended an Exelon STEM Leadership Academy, had applied for the scholarship but had no idea that it was a full ride.
"These scholarships are going to enable you to attend college debt-free, and it's not just a commitment for one year. We promise to stand by you for your whole time at college," Chris Crane, president and CEO, Exelon, told the students. "As a company, we are committed to give back to the communities we serve, so being able to help you young women, who are going to go out and change the world, is very important to us."
Scholarship recipients will continue to engage with Exelon in a variety of ways during their college years: they'll work at the company as paid summer interns in their chosen field, be mentored as a cohort by company employees and participate in networking and professional development sessions, and serve as paid alumnae mentors in ongoing STEM Leadership Academy events. Already this summer they are moderating panels, coaching teams in the Energy Challenge and introducing Crane as a speaker at the summer Academies.
Find out more about the Exelon STEM Academy and the Exelon Foundation STEM Leadership Academy Scholarship .