HeForShe Taverns: A transformative initiative in South Africa brings men and women together to combat gender-based violence and HIV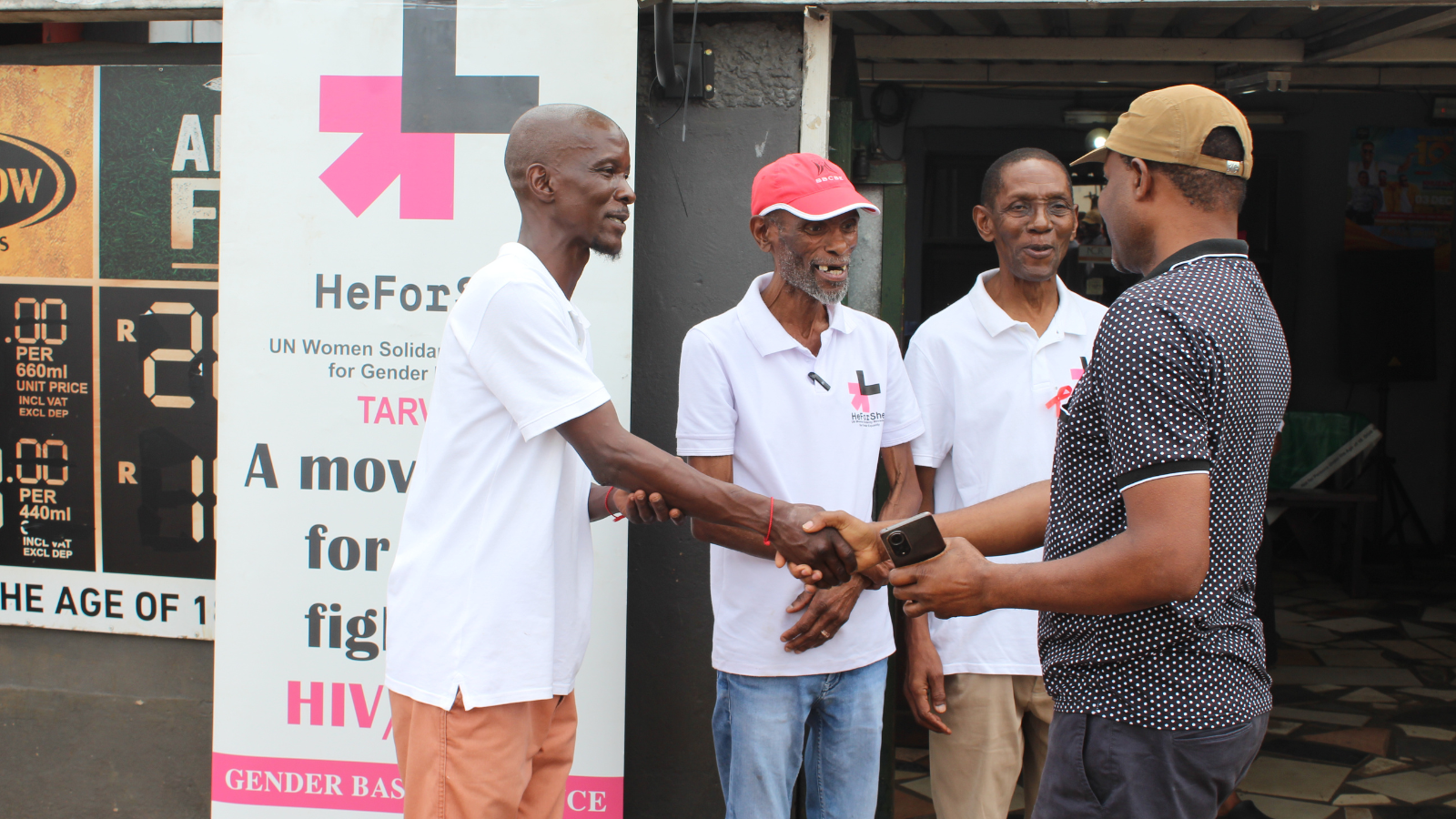 In 2016, an inspiring movement began in Klerksdorp, North West Province, South Africa. The HeForShe Taverns initiative set out to challenge the prevailing culture of gender-based violence, foster dialogue around HIV, and promote a sense of community and togetherness. A partnership between the Southern African Catholic Bishops' Conference (SACBC) and Peace Commission, and UN Women South Africa Multi-Country Office, the programme is funded by the Foreign, Commonwealth & Development Office of the United Kingdom and the Irish Government. Initially starting with just seven participating taverns, the initiative expanded significantly, touching the lives of thousands of people across the region.
The COVID-19 pandemic lockdowns and strict regulations posed severe challenges to the taverns in Klerksdorp, forcing many to shut down and undergo economic hardship. As a result, the HeForShe Taverns initiative made a courageous decision to relocate to Umsunduzi Municipality in 2021, where it embarked on a fresh chapter of community engagement. Collaborating with over 60 taverns drawn from four distinct communities, the initiative is now thriving again and has to date brought together approximately 10,000 people in open dialogues on gender-based violence and HIV.
"What began as a platform for men to take a stand against these issues has evolved into an inclusive forum where both men and women unite to find solutions together. Witnessing the evolution of HeForShe into a space that encourages joint responsibility and collaboration has been heartening for the communities involved. Taverns carry the stigma of being places where women are harassed and where various crimes take place. The initiative has managed to transform these participating taverns into safe spaces for learning, understanding, and growth", 
says Robert Mafinyori, program coordinator at SACBC Justice and Peace Commission, overseeing the HeForShe Taverns Initiative.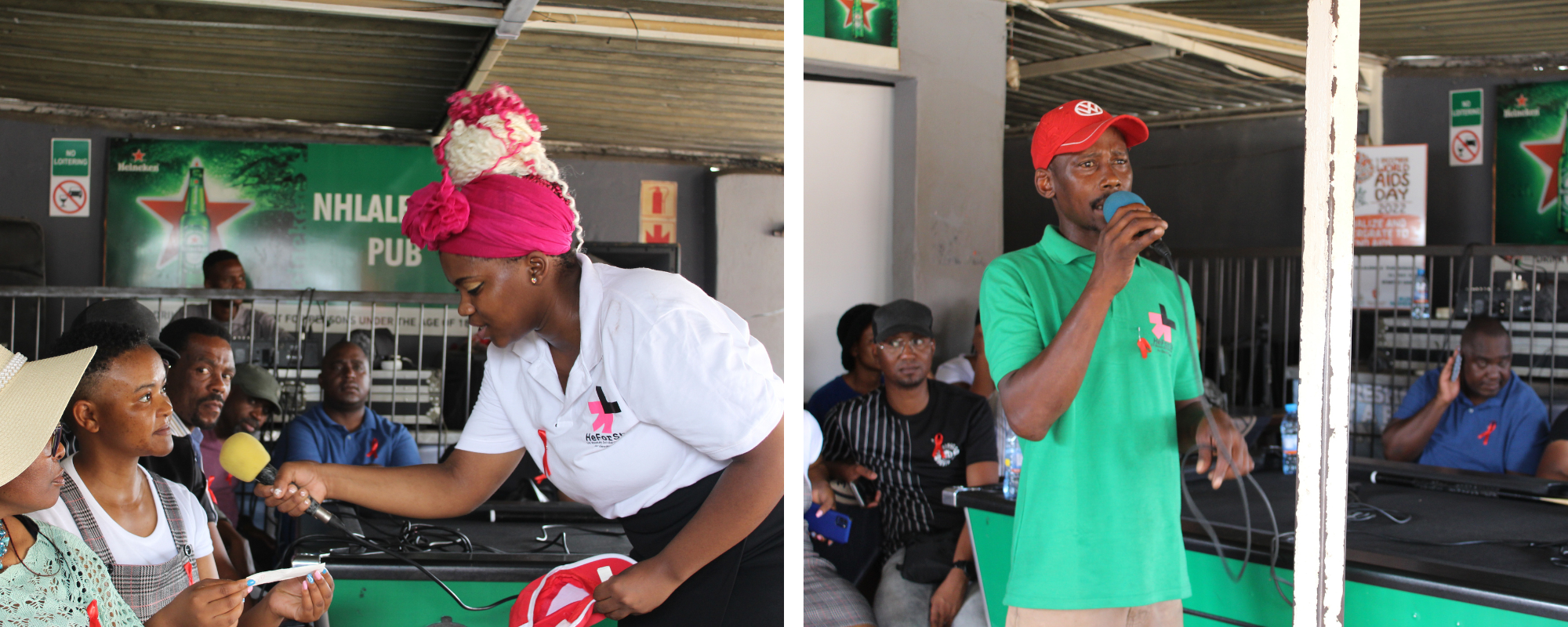 The genius of the HeForShe Taverns initiative lies in its strategic approach to localization. By targeting public spaces where men predominantly gather, such as taverns, the initiative taps into existing social dynamics.
"Recognizing that alcohol abuse and binge drinking are pervasive issues in communities, HeForShe Taverns aims to challenge these norms and encourage healthier lifestyles. The dialogues held within these taverns have become more than just conversations. They now serve as platforms for edutainment, where community members can enjoy themselves while learning from one another about combating gender-based violence and HIV. By infusing the concept of Ubuntu—the idea that "I am because you are"—the initiative fosters a sense of collective responsibility for the common good of humanity,''
added Mafinyori.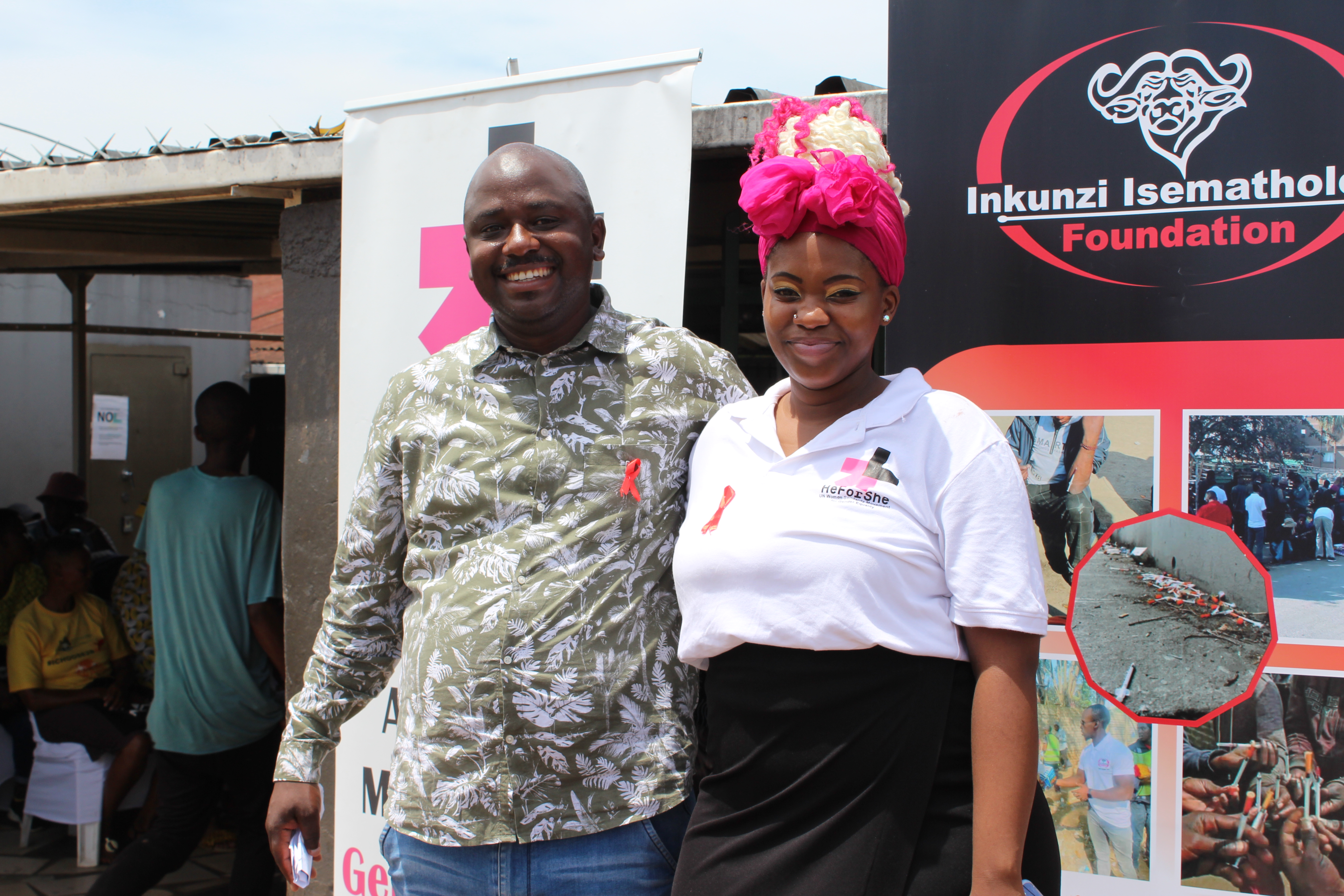 "In South Africa we are concerned about the level of violence against women and girls and the rates of HIV transmission in young women. These conversations in taverns around masculinity, norms, and behaviours are transformative and hold great potential in addressing some of these social ills,"
said Aleta Miller, UN Women South Africa Multi-Country Office Representative.

One of the key challenges facing the HeForShe Taverns initiative is funding, a hurdle that many grassroots organizations face. To address this, the initiative encourages participating taverns to take ownership and be actively involved in running the dialogues. A heartening development is that tavern owners themselves have started initiating these discussions in their establishments, signaling a growing commitment to the cause. The participating tavern owners and taverns have come together to form an association, supported by the initiative, with the hope that it will gain self-sustainability and eventually run some programs independently. The vision is to see HeForShe Taverns expand nationwide, offering its transformative model to communities across South Africa and beyond.
While the HeForShe Taverns initiative continues to grow and succeed on a local scale, its impact transcends borders. Inspired by the global HeForShe campaign, which advocates for men's involvement in gender equality, the localized initiative presents a compelling blueprint for other regions to follow.
As more people unite under the banner of HeForShe, understanding that both men and women must stand together to combat gender-based violence and promote equality, the world moves closer to a more inclusive and just future.
In a world seeking answers to pressing issues, the HeForShe Taverns initiative stands tall as a beacon of hope, showcasing the power of community, dialogue, and collective action in tackling society's most critical challenges. As this groundbreaking initiative continues to redefine safe spaces and foster a culture of understanding, South Africa's legacy of resilience and unity finds its expression in these transformed taverns.