HeForShe Turkey and GQ Magazine Turkey launch new podcast series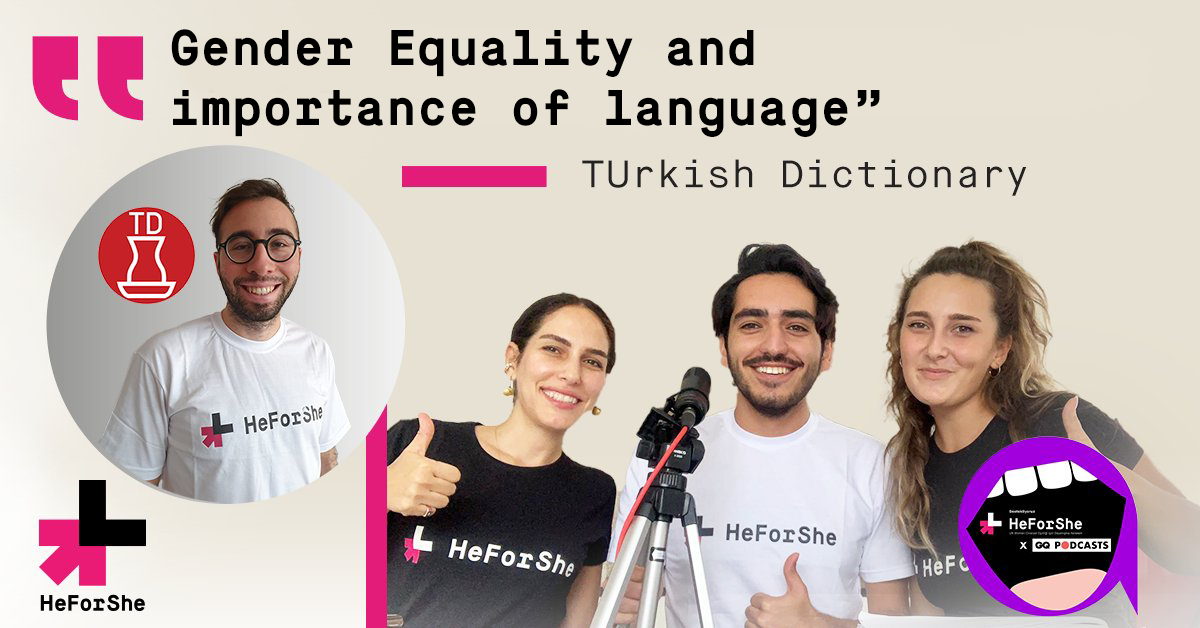 The podcast series is part of initiatives launched under UN Women's Media Compact partnership with GQ Magazine Turkey and aims to raise awareness on gender equality, break down gender stereotypes, and address the role of men and boys in achieving gender equality. With three episodes published so far, the podcast series will continue to discuss unspoken subjects in 2021.
Implemented by HeForShe Turkey, the podcast hosts well-known and influential male celebrities, opinion-leaders and experts from Turkey. Episodes are hosted by GQ Magazine Editor Barkın Özdemir and co-hosted by UN Women Turkey to bring diverse topics into the mainstream, such as involved fatherhood, gender equality and sports, and gender stereotypes. Actors, athletes, artists and opinion leaders from different fields discuss unspoken subjects and share their own gender equality journeys.
"During my wife's pregnancy and postpartum period, I realized that fatherhood is really a mission." – Salih Bademci, actor
In this episode, famous actor Salih Bademci talks about fatherhood and men's role in achieving gender equality with co-hosts Barkın Özdemir from GQ and Tayfun Yılmaz from UN Women, who has recently become a father himself. Bademci answers difficult questions about stereotypes around parenting, shares his experiences as a father and offers advice to new fathers.
"It's misguided to assert that different sports are for different sexes." – Melih Mahmutoğlu, Fenerbahçe Basketball Team Captain
In this episode, Fenerbahçe Sports Club's basketball team captain Melih Mahmutoğlu talks about the potential of sports to catalyse change and achieve gender equality with co-hosts Barkın Özdemir from GQ Magazine and Sinem Aydın from UN Women. HeForShe Turkey and Fenerbahçe Sports Club joined forces in 2018 to contribute to achieving gender equality in and through sports.
"Gendered use of language such as 'girl alone'* sends a message to women and girls that it is not safe for them to be on the streets alone." – Aras Kocaoğlan, Turkish Dictionary

 
Aras Kocaoğlan, the co-founder of the famous Instagram account Turkish Dictionary, is the guest of the third episode and talks about the importance of language in challenging stereotypes and creating a gender equal society with co-hosts Barkın Özdemir from GQ and Sinem Aydın from UN Women Turkey. Although Turkish is a gender-neutral language, there are many idioms, expressions and sayings that are gendered and that reinforce stereotypes. Kocaoğlan says that: "Widespread use of these gendered and sexist idioms and proverbs normalizes gender inequalities and affect how we think about the world. We can tackle these gender stereotypes and inequalities by starting to change our use of language."