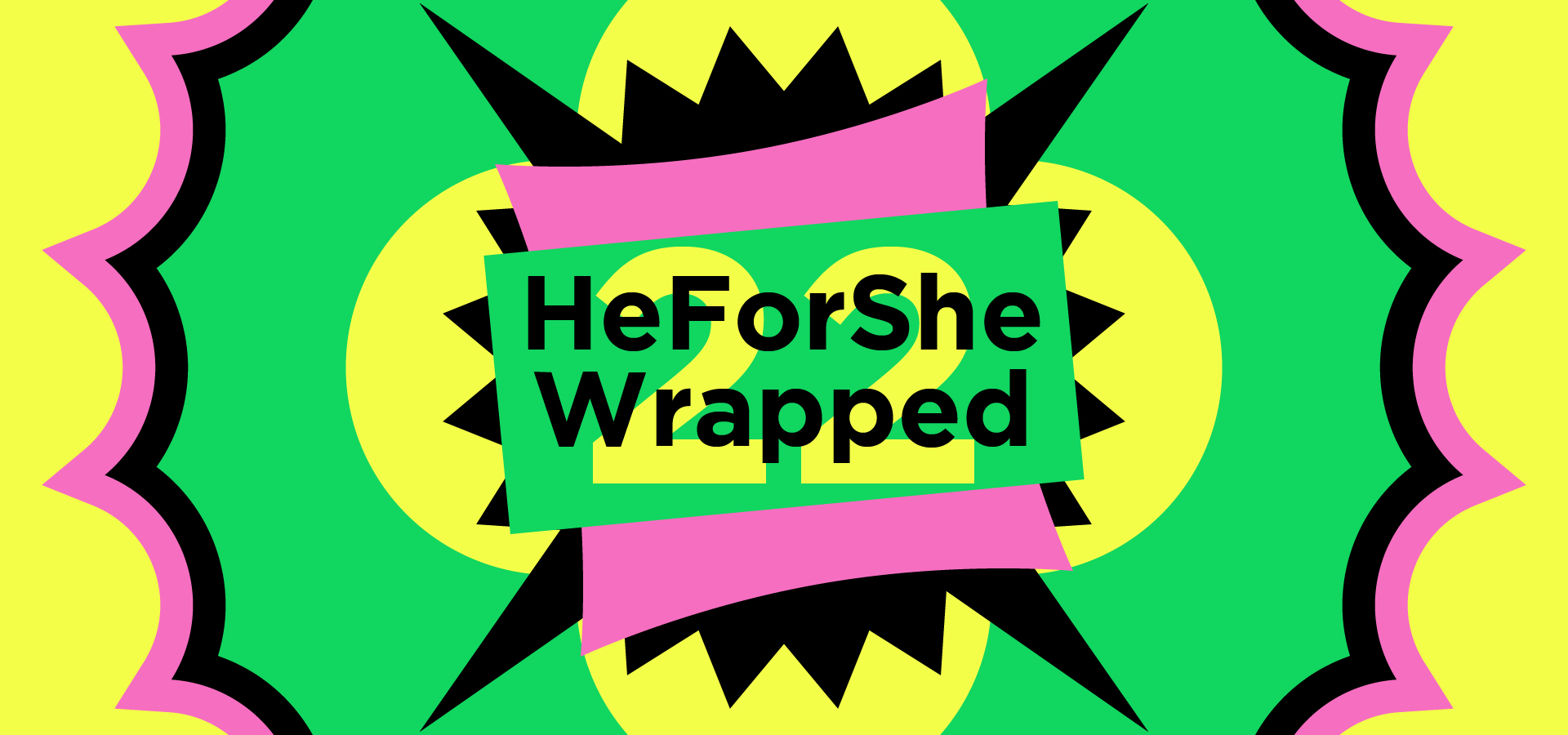 2022 was a critical year for HeForShe. With an increase in violent conflicts and the reversal of generational gains in women's rights worldwide, HeForShe continues mobilizing men and boys to stand with women, girls, and all genders for a better world for all. As we work towards a more impactful 2023, here are some HeForShe milestones throughout 2022. 
February:
As part of its Black History Month celebration, Howard University held a virtual event on February 25th to launch the HeForShe initiative on its campus. Howard University's Center for Women Gender and Global Leadership hosted this event to discuss how gender equality can be achieved in all Historically Black Colleges and Universities (HBCUs). The event themed Responsive Leadership and Community Leadership, was part of the HeForShe commitment by Howard University to sustain and enhance opportunities for women's leadership by 2026 and promote dialogue and programming around women, gender, and masculinities.
March:
On International Women's Day (IWD), UN Women announced DP World as the newest HeForShe Alliance member during a high-profile event at Expo 2020 Dubai. DP World became the first company from the UAE to join this solidarity movement for gender equality.
The 2022 IWD theme was "Gender equality today for a sustainable tomorrow." Knowing that women are key contributors to the fight against and most directly impacted by climate change, HeForShe investigated what it would look like if we prioritized a shift to a more gender-equitable and positive masculinity-based world.​ As a result, we released a number of editorials that addressed these issues:
Finally, in March, UN Women announced HSBC USA as the latest member of the HeForShe Alliance. HSBC is the first HeForShe Alliance member in banking and financial services.
April:
In April, UN Women announced MTN as its newest HeForShe Alliance member. Working with UN Women, MTN committed to developing and upskilling women and girls to ensure they can actively participate in the Digital Economy.
September:
In September, HeForShe convened the HeForShe 2022 Summit, which gathered political, business, global development, and social justice leaders to review progress on gender equality across countries, companies, and communities. World leaders, including Ms. Olena Zelenska, First Lady of Ukraine, gathered to speak on the importance of achieving equality.
HeForShe also announced new members of the HeForShe Alliance; H.E. Mr. Fumio Kishida, Prime Minister of Japan, and H.E. Mr. Felix Tshisekedi, President of the Democratic Republic of the Congo. In addition, bolstering HeForShe partnerships in East Asia, Recruit Holdings was announced as the latest HeForShe Champion with a focus on achieving parity in their global organization by 2025.
November:
Building on the shift from awareness to action, HeForShe launched a new campaign, #JustSayBro, to support men who believe in equality and in taking action to make it a reality. We created a movement that redefines a word most men hear daily to give them a subtle, single-word response to intercept sexist comments. We are called on men and boys around the world to take action in their everyday life by using their voice - Just say Bro.
December:
In December, 17 Global leaders unveiled their progress against groundbreaking solutions for gender equality in the 2022 HeForShe Alliance Impact Report. This report – the first Alliance one together – presents the change happening and the positive impact of supporting women and girls worldwide. Discover progress against each Alliance Champion's Commitments and read about UN Women's work in engaging men and boys in the HeForShe Alliance Impact Report.