Lithuania's National Olympic Committee Tackles Gender Equality In Sports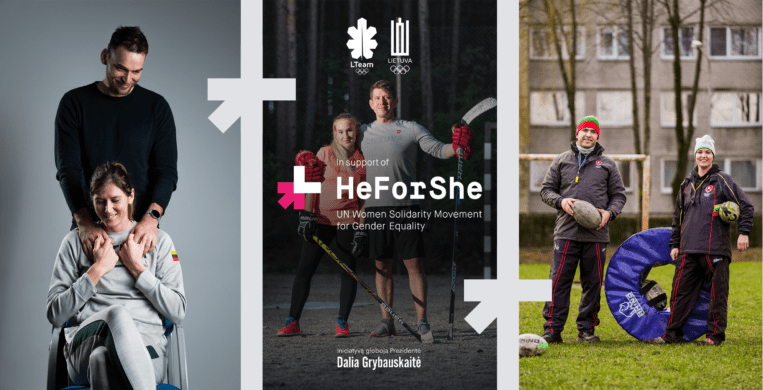 Last year, the National Olympic Committee of Lithuania embarked on a campaign in support of HeForShe with a focus on gender equality in sports. The campaign invited men to become allies for equality by discarding old stereotypes and becoming united for change. The project opened in Lithuania on the 8th of March, with former President of Lithuania, Dalia Grybauskaitė, becoming its patron. 
Five touching stories were published throughout the campaign. These stories revealed the problematic nature of gender inequality in sport and served as a call to action for men to support women's ambition to strive for career heights in sports. 
The first story, published as part of the International Women's Day Celebration, emphasized family, equal distribution of work, and mutual support. The second story tackled the stigma surrounding rugby and encouraged girls to play the sport. The third story followed a father and daughter's fight against stereotypes and their mutual love for ice hockey. The fourth story delved into love for football and the value of equality in the family. The fifth and final story highlighted the importance of the equal distribution of work and mutual support. 
The campaign closed with an interview from the patron of the project, Dalia Grybauskaitė. She spoke with Olympic Panorama magazine about the importance of gender equality in society. Read the full interview here.