Scout Movement Launches HeForShe in Brazil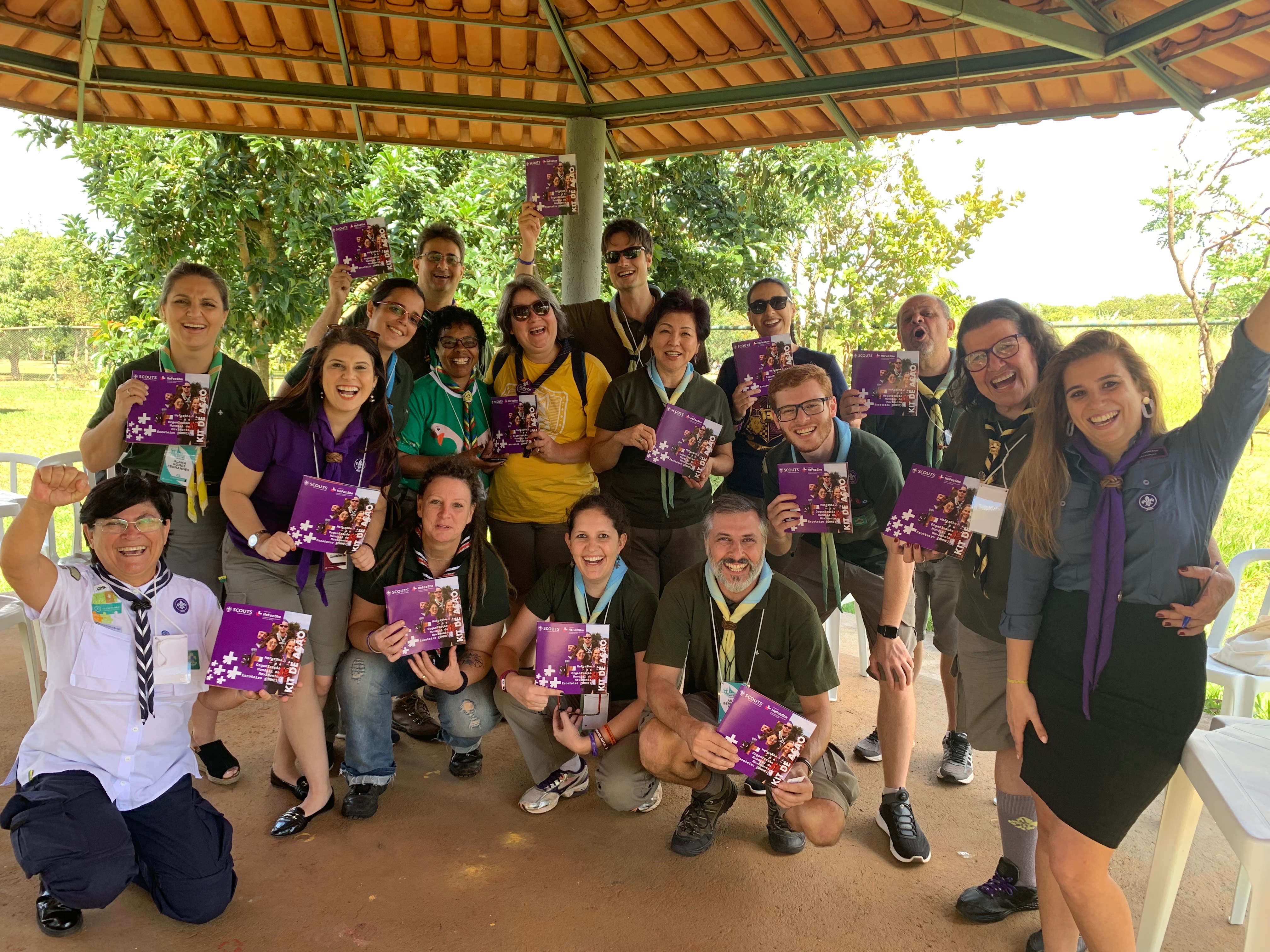 From April 26th to the 28th, the World Organization of the Scout Movement (WOSM) successfully launched HeForShe in Brazil. The HeForShe and WOSM Action Kit – a set of introductory activities centered around gender equality – was translated into Portuguese. The objective being that the 25,000 Scout Leaders and 75,000 Scouts in Brazil would have the means to discuss gender equality.
Fred Santos, Associate Director of Institutional Relations of the Boy Scouts of Brazil, describes the Scout mission as a means "to provide tools for youth scouting to replicate the actions and values ​​in society, school, work, so that they are agents of transformation and not only passive."
At the launch, 350 Scout leaders and Rover Scouts (18-26) attended to 24th Youth Forum, 25th National Education Congress, 26th General Assembly. There they witnessed Alessandro Garcia Vieira, President of Scouts of Brazil, and UN Women sign a Memorandum of Understanding. This plan of action demonstrates the Scout commitment to support HeForShe by training Scout leaders, raising awareness, and discussing gender equality at national and local Scout events.
In 2017 at the 41st World Scout Conference, Scout Secretary General Ahmad Alhendawi committed to HeForShe. And now in 2019 Beatriz Candeias, Junior Manager of Diversity and Inclusion with the World Scout Bureau successfully launched the HeForShe movement among the Scouts of Brazil.
The Brazilian Scout Organization has grown by 43 percent in the past three years and continued growth is expected in the coming years. More and more youth are joining the Scouts to be prepared to create a better world. Now in Brazil, Scouts have the tools they need to act for a more gender-equal world. HeForShe and the World Scout Movement will collaborate to increase awareness about gender equality and women's empowerment worldwide and inspire young people to take action. Over 50 million Scouts are expected to commit to HeForShe by 2020.