Tandem in love and sport: sacrificed ice hockey player's career evolved into the family life project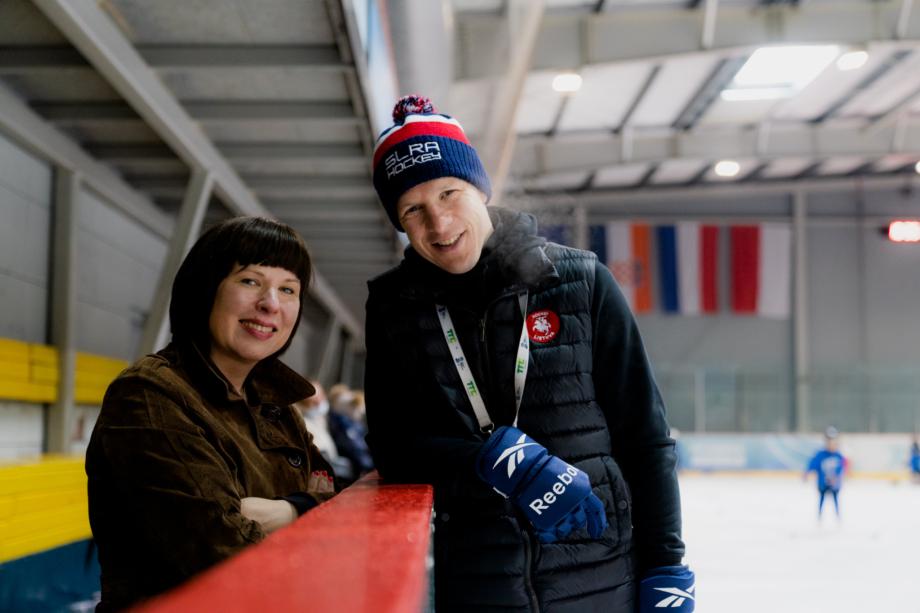 Artūras and Dalia Katuliai are tandem in love and work. According to them, their success is in their desire to be together, love, support, and understanding. This is the 1st story of the new HeForShe Lithuania season.
Dalia Katulienė is the director of Sostinė ice hockey academy. The school was founded in 2013 by her husband, a long-term member of the Lithuanian national team and the present chief coach of the academy. "Gender equality ideas come from our family, as Artūras and I are first of all friends, partners as well as parents sharing responsibility. I believe the same approach is felt in our academy. Whatever I do, I have never heard Artūras saying that it is not for women, that you can't do it because you are a woman. We are equal," Dalia said.
Artūras Katulis, who played in Finland and Latvia, decided to quit his professional sports career in 2013. After discussing his desire to spend more time with his family, Artūras decided the time had come to stay at home. He soon decided to open the Sostinė ice hockey academy in Lithuania.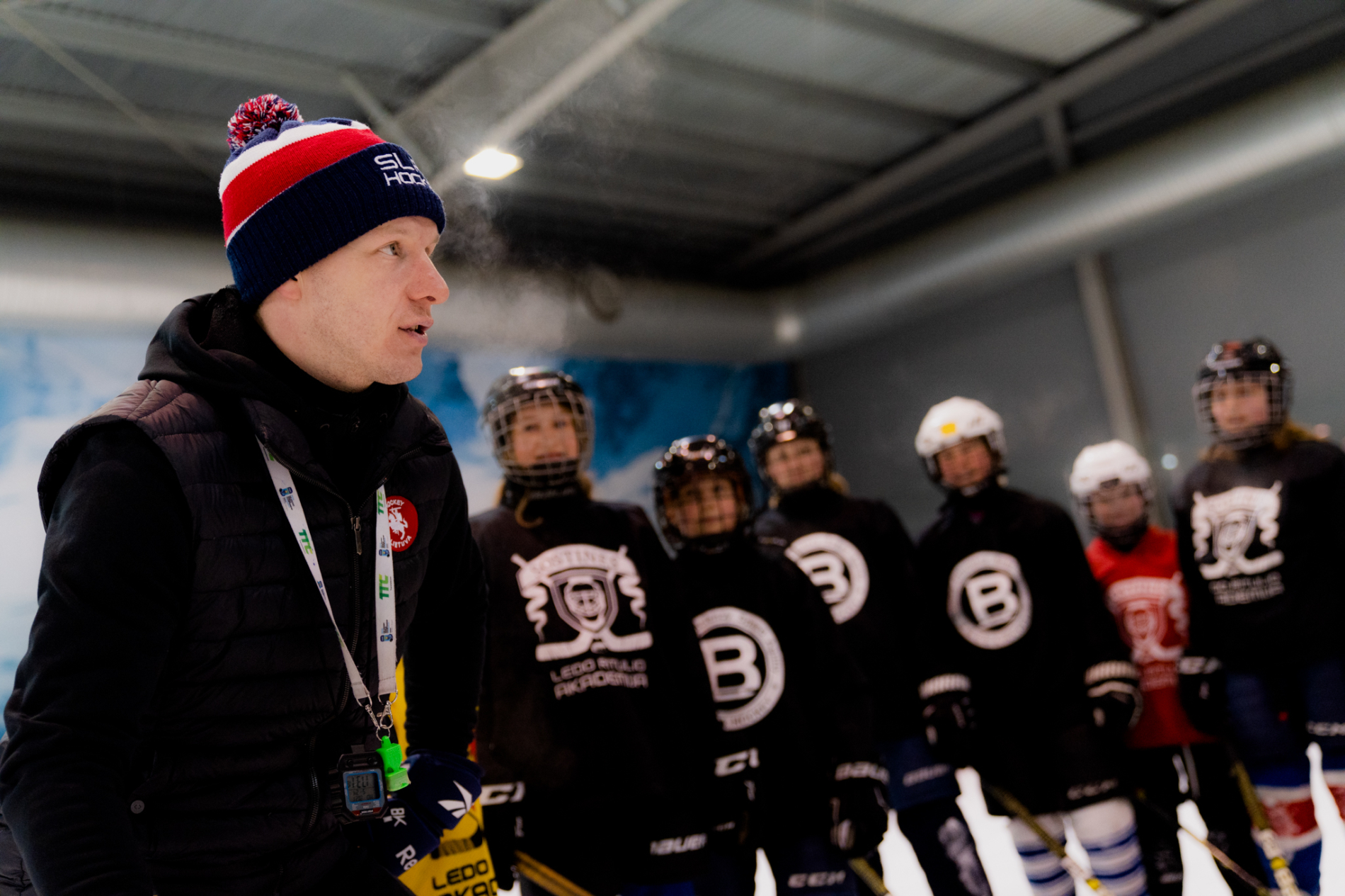 "Even now, sometimes I feel guilty and responsible for him quitting his career because I knew that at the time he decided to quit professional sports, he was in fantastic form and could stay in professional sports for a few more years. I know that from his side, it was an enormous sacrifice for our family and me," says his wife. Nevertheless, according to her, that is how respect comes.
What is the key to success when working in tandem at home and work? "You know, sometimes I ask myself this question. Even I am curious. And I don't know. It is extremely difficult to answer this question because everything comes naturally. It is love, desire to be together, mutual understanding, and not overstating anything. It is the ability to adapt," Artūras is convinced. "I was simply lucky to meet the right person, with whom I can be, first of all, myself as a personality, I feel huge support everywhere. I don't know other ways to express my gratitude. I was simply lucky to have met Artūras. We both feel good together. Listening to each other, hearing each other – it's a gift from God," openly says Dalia.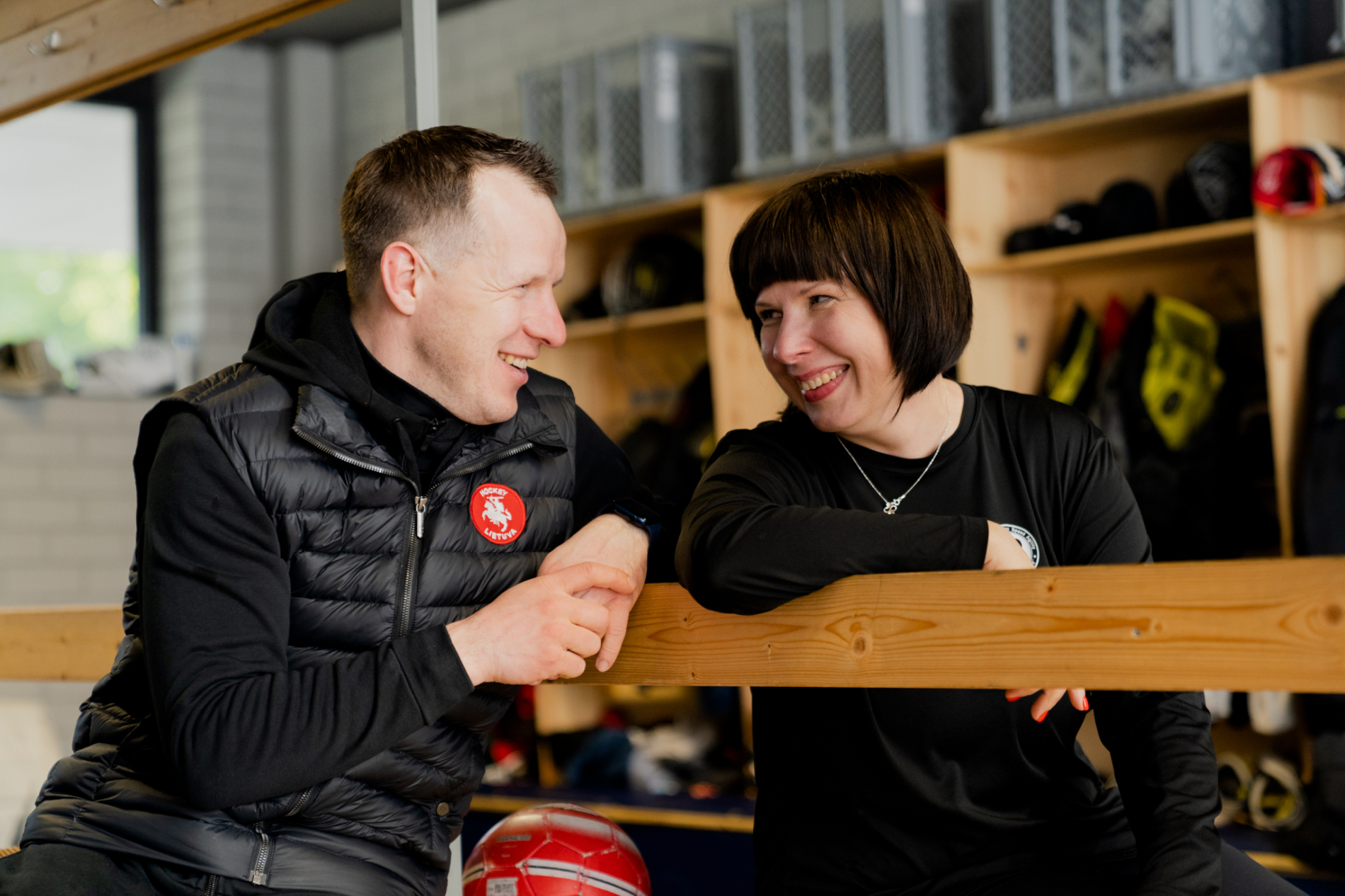 Watch the full story here.