Ukrainian Celebrities Take Part In New HeForShe Movie About Gender Stereotypes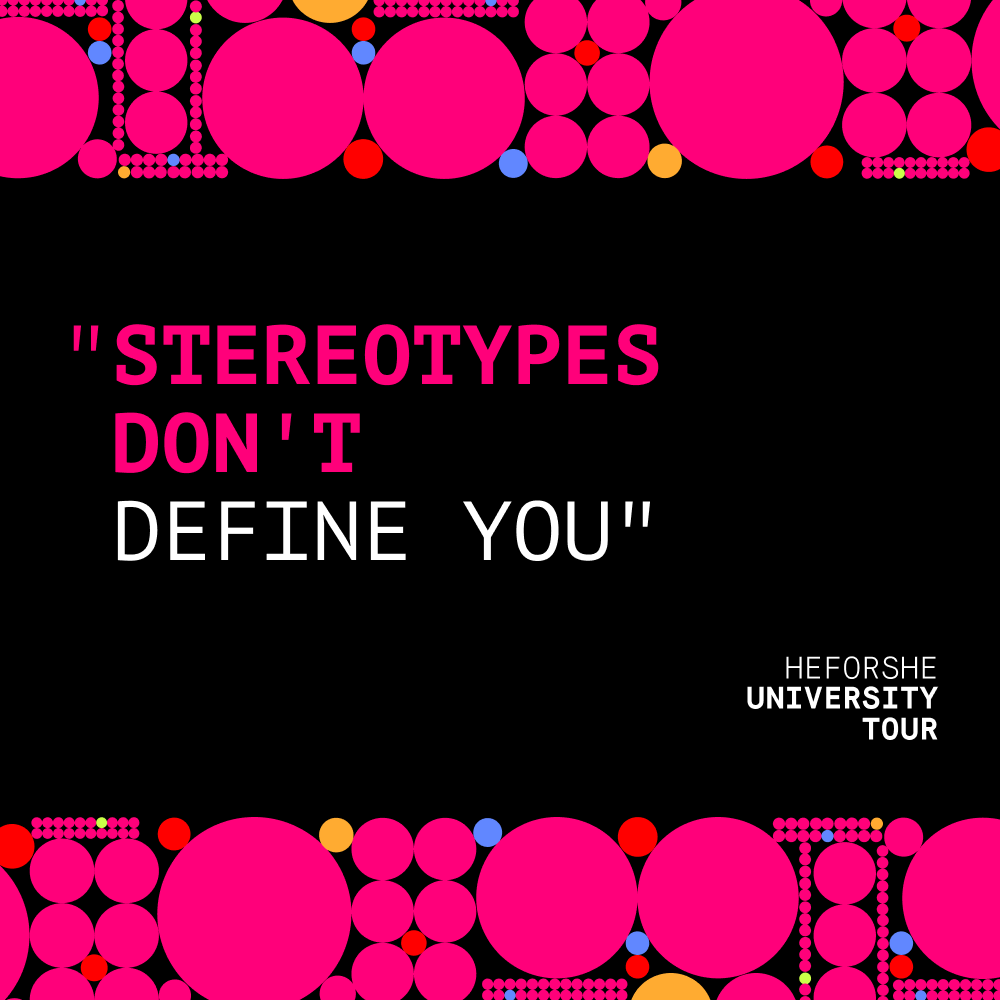 The HeForShe movement in Ukraine has released a new educational film "Stereotypes do not define you", which starred famous Ukrainians. First Deputy Minister of Foreign Affairs of Ukraine Emine Dzhaparova, singer Alina Pash, journalist Michael Schur, host and director of the Wild Theater Yaroslava Kravchenko, designer Ivan Frolov, ReFace Head of product and growth Maria Ponomarchuk, official makeup artist of Maybelline NY in Ukraine Mitya Hrybko and football referee Sofia Prychyna shared their experience. The singer and HeForShe advocate Dmytro Shurov (Pianoboy) acted as the main character-narrator. UN Women made a film specifically for students to show that discrimination is not the norm, to teach to distinguish and not tolerate it.
"UN Women Ukraine believes that young people have the power to positively transform our societies, economies, and political systems and put human rights and gender equality at the center of all reforms. We are excited to have joined forces with Ukrainian universities and bring this conversation directly to students", remarks Erika Kvapilova, UN Women Country Representative in Ukraine.
The heroes of the film said that they also faced stereotypes, sought inner confidence and freedom from the opinions of others. They are convinced that gender discrimination must be counteracted, that sexism on the part of classmates, university administrations or employers must not be silenced.
"When you are offered something that does not agree with your moral principles, and even if the boss or even the president does it, you should speak about your point of view clearly and not be afraid," advises singer Alina Pash.
The film was created as part of the HeForShe University Tour — a global project of the HeForShe movement, which has already taken place in the United States, Britain, Canada, France, Thailand and other countries. In September this year, the Ukrainian HeForShe University Tour went to 5 universities all over Ukraine: Chernivtsi, Lviv, Kyiv, Dnipro and Mariupol. The participants of the shows joined a large-scale discussion about stereotypes, sexism, discrimination and violence.
From October 1, everyone can arrange a screening and discussion of the film, thus joining the HeForShe University Tour. The HeForShe movement in Ukraine calls on student councils of universities and colleges, active high school students, teachers, the youth club's leaders to support a global dialogue on gender equality.
More about the HeForShe University Tour project: https://heforsheukraine.info/universitytour/
The film is available at:
https://youtu.be/nUwXKrnm1L0 https://www.facebook.com/unwomenukraine/videos/180842500821516
Teaser: https://youtu.be/PBoad30IzVI
Poster: https://bit.ly/3oq7MWS
Footage from the film and backstage photos: https://bit.ly/2WEpUAT