UN Women Guatemala Signs New HeForShe Advocates to Commit to Gender Equality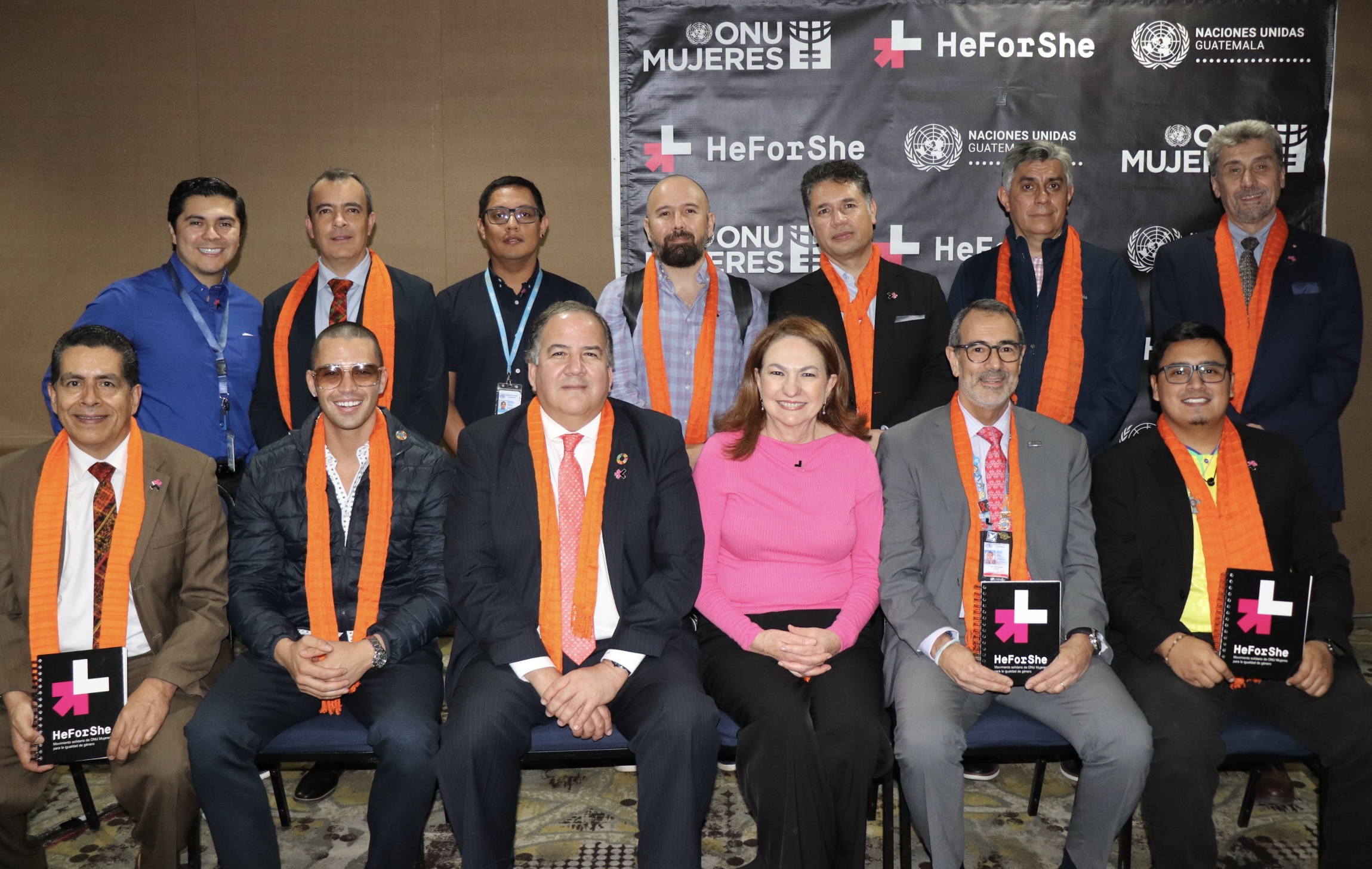 On November 24, 11 male members of different United Nations System agencies met at the Radisson Hotel in Guatemala City to join the HeForShe initiative. 
The signatories joined the HeForShe Advocate for Guatemala, Benjamin Levi Aguilar, to show their commitment to advancing gender equality. This year's participants stated that it is necessary to get involved in the efforts to eliminate violence against women and gender inequality, emphasizing that it is not only a women's issue but a human rights issue that requires the committed participation of everyone.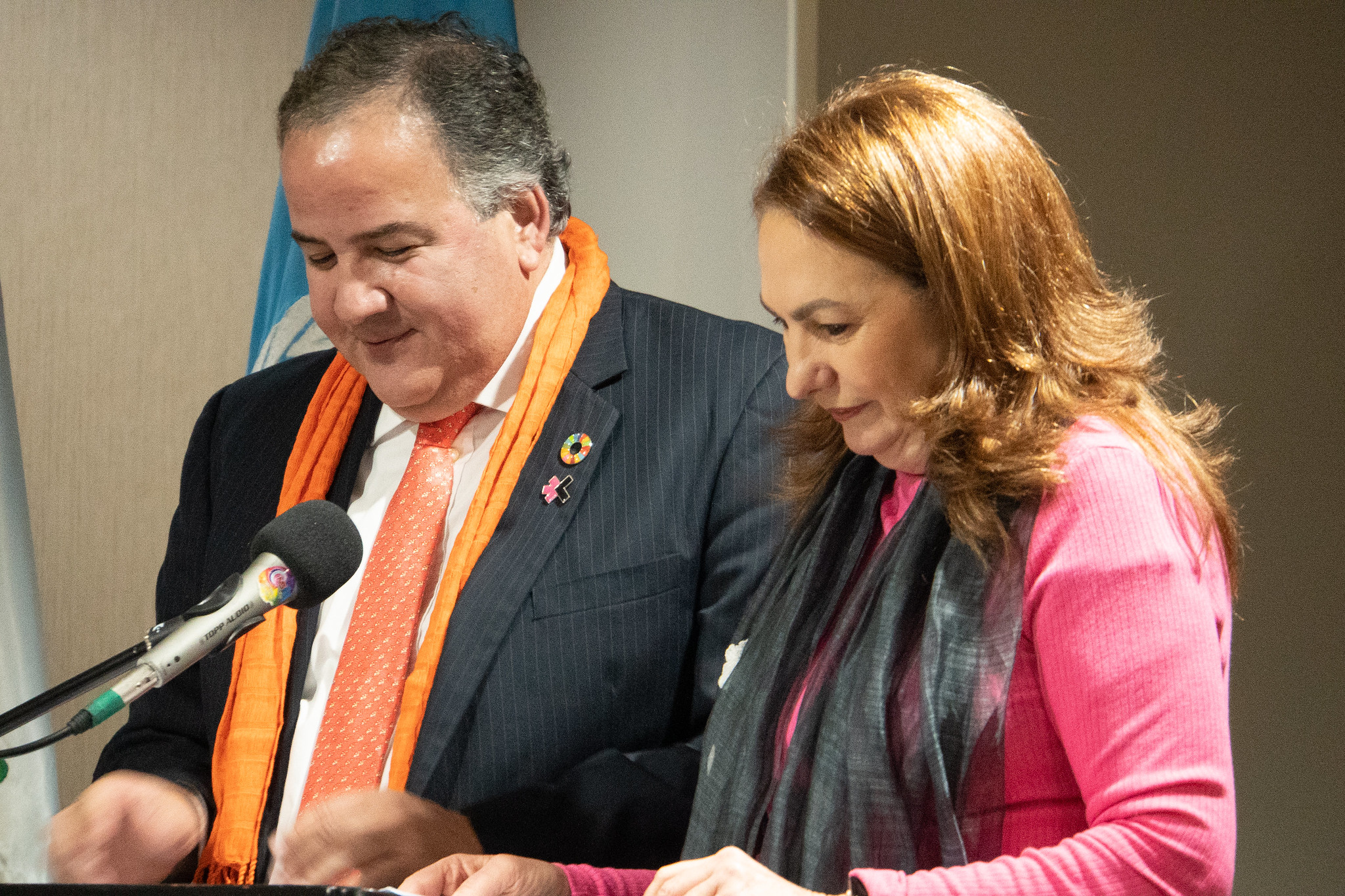 The signatories were: Alejandro Silva, Daniel Frade, and José Espinoza from UNFPA; Daniel Vargas from UNDP; Luis Tapia from UNAIDS; Marvin Valenzuela and Luis Fernando Roque from PAHO; Manolo Barillas from OCHA; Carlos Paredes from PBF and, finally, Santiago Daroca and Héctor Morales from RCO.
These men made commitments in their personal capacity and to strengthen the work they carry out daily within the United Nations System. Eddy Barillas of OCHA said in his personal commitment of adhesion:
"I commit myself to take action to eradicate violence against girls and women, firstly, from my own family, with my sons and daughters, and also with my circle of friends, exalting the female figure with a focus on equal rights." 
Meanwhile, Héctor Morales of OCR established as a commitment "to encourage five journalists to adhere to HeForShe" by March 8, 2023.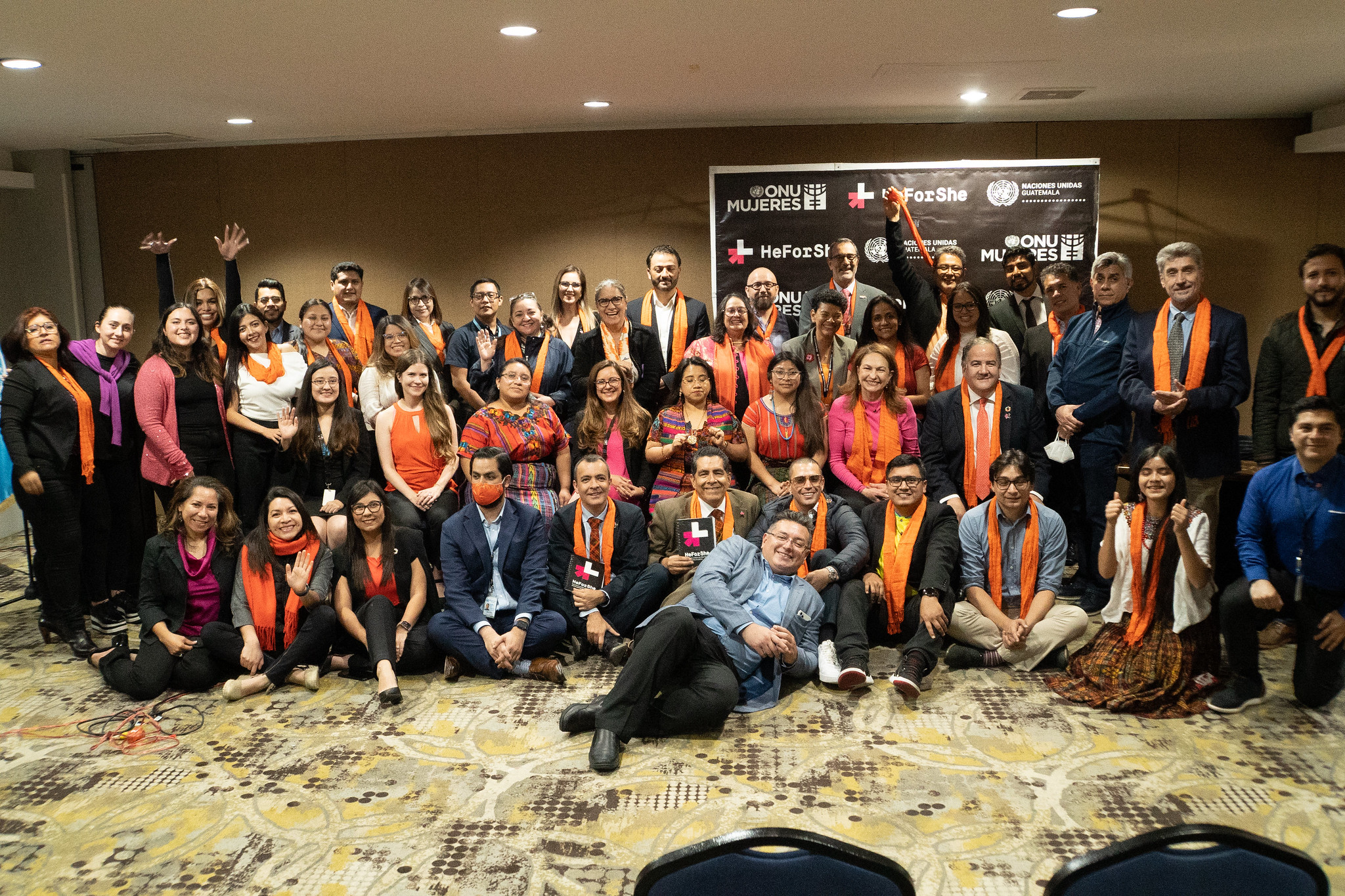 UN Women and the Resident Coordinator's Office congratulated the group of colleagues who pledged to be part of HeForShe and urged them to ask themselves:
How many times have we made decisions that perpetuate gender stereotypes, discrimination, and inequality? Or, how many times have we had the courage to make transformative decisions that contribute to eliminating inequality between women and men?