In the words of Şennur Demir: "We need social awareness about why women and girls are more affected by disasters"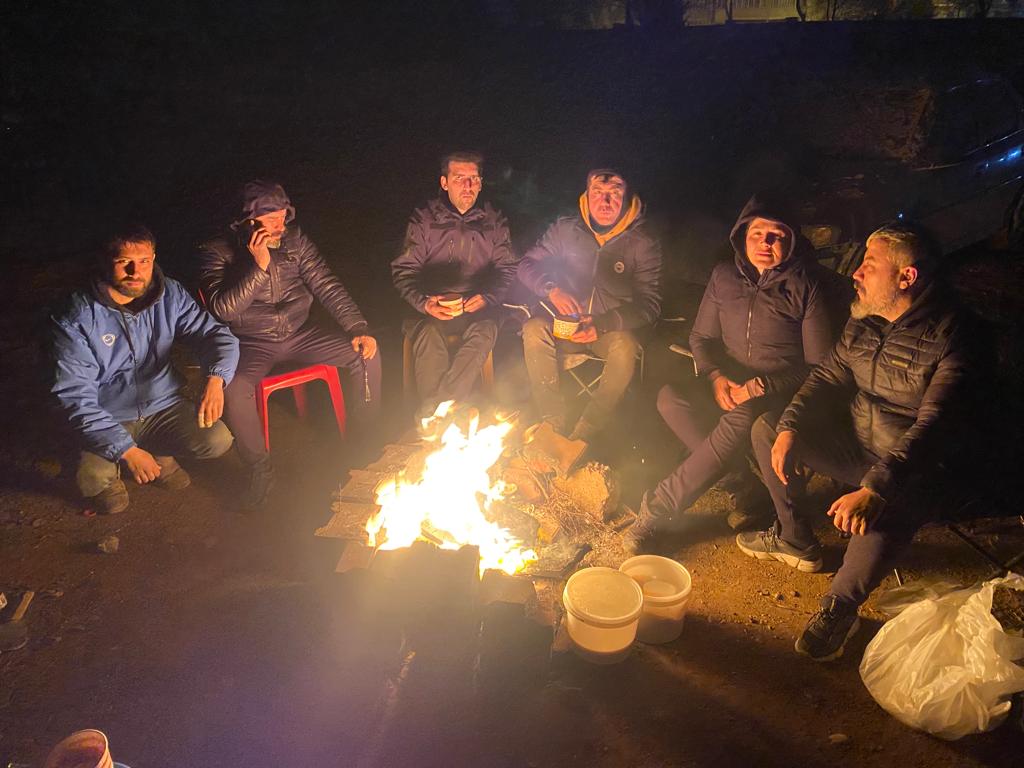 Following the 6 February earthquakes in southeast Türkiye, Fenerbahçe Sports Club's Olympic Boxer and Coach Şennur Demir visited Kahramanmaraş, the epicenter of the earthquakes. During the 11 days she spent in the region, Demir not only supported the work of search and rescue teams, but also delivered emergency supplies needed by women and girls. Having noticed that aid packages not always meet the specific needs of women and girls', Şennur Demir is calling on all members of the society, regardless of their gender, to be conscious about gender-responsive humanitarian support.
"I grew up in a village in Bartın. There were only few people around us who we could take as role models and we had limited opportunities. Our only dream was to go to Istanbul and work there, as many people in the village did as soon as the school was over. In those years, It was not usual for girls in the village to be interested in sports, let alone dreaming of becoming a professional athlete. My life changed in 2007, when I started boxing professionally.
At first, it was not easy to practice a male dominated sport, because everyone, including myself, had prejudices. The Fenerbahçe Sports Club changed me first, then my social environment and then my whole world. My effort and determination made me win the world's third boxer title at the age of 34, second best at 36, and the world championship at 40. They said all the cliché things like "You're a woman, you can't do it," or "You're 40 years old, it's too late for you, your background is not strong enough"… But none of these talks discouraged me
I remember being apalled by the magnitude of the disaster when I heard about the earthquake. As soon as I recovered a little, I rushed to donate blood and sent aid packages consisting of winter necessities, prepared especially for children. Nevertheless it was impossible for me to just wait and watch the news. On the second day of the earthquake, we set off for Kahramanmaraş with my colleague Busenaz Sürmeneli, who is also a national boxer in Trabzonspor Club. We didn't even care about the harsh weather conditions and the crowded roads. Even if it took two days, our only goal was to be there, and to be able to give the message that "We are here, we are with you, you are not alone."
It took us hours to arrive in the earthquake city and it looked like a pile of rubble. The men were on top of the collapsed buildings while the women and children were around the fires for some protection from the freezing cold. While the search and rescue efforts continued in a race against time, survivors were trying to fend for themselves. Women, children and the elderly were particularly in distress. During my stay in the earthquake zone, I did every job I could do, regardless of how big or small. I distributed aid packages we brought ourselves, gathered wood to protect from the freezing cold, lit a fire, served tea to search and rescue teams, visited nearby villages and delivered food to those who stayed there. While I was supporting people on the ground, my club Fenerbahçe worked day and night and provided 46 trucks of aid to the earthquake region.
Throughout the whole process, I witnessed how intensely women and children were affected by the disaster. Women were both trying to parent their children and be their companion. It was up to them to feed their children and keep them warm. However, they were not in a position to meet their own needs. One of the biggest problems was toilets. The toilet was not a big problem for men, but there was not a safe environment for women, nor was there a hygienic environment. There was a huge need for sanitary pads.
Unfortunately, the vast majority of people could not consider adding materials such as sanitary pads, cleaning products and underwear that women might need when sending aid. Moreover, many women had suddenly had their period due to the shock of the earthquake, even though it was not time yet, and there was a need for sanitary pads more than ever. Many items were added to the list of needs, but women's needs were considered too late.
For this reason, we need to tell everyone why and how women and girls are affected differently by disasters. We still have a lot of work to do. We need to ensure that women and girls are not left behind in the recovery process, that they can continue their education, have uninterrupted access to reproductive health services, are not excluded from the formal economy and are not subject to abuse and rights violations, because due to the earthquakes, hundreds of thousands of women have lost rights and opportunities which perhaps were very difficult to obtain in the first place.
What gave me hope and put a smile on my face was the fact that thousands of women earthquake survivors on the ground who did not previously know each other tried to share their problems and help each other.
The message I want to send for International Women's Day 2023 is 'Solidarity'. Because that's what we need. As long as we do not lose this, we will overcome all kinds of challenges together and this solidarity will carry us to better days. We just need to be aware of the situation and not give up."
Şennur Demir participated in the workshops "Combating discrimination and violence against women and girls in sports," carried out within the scope of a project in collaboration with Fenerbahçe Sports Club and HeForShe Türkiye Movement. Fenerbahçe Sports Club has been working to advance gender equality in and through sports by joining forces with UN Women's HeForShe Movement with the support of Tüpraş since 2018.