Lithuania Launches The Second Season of The HeForShe Lithuania Project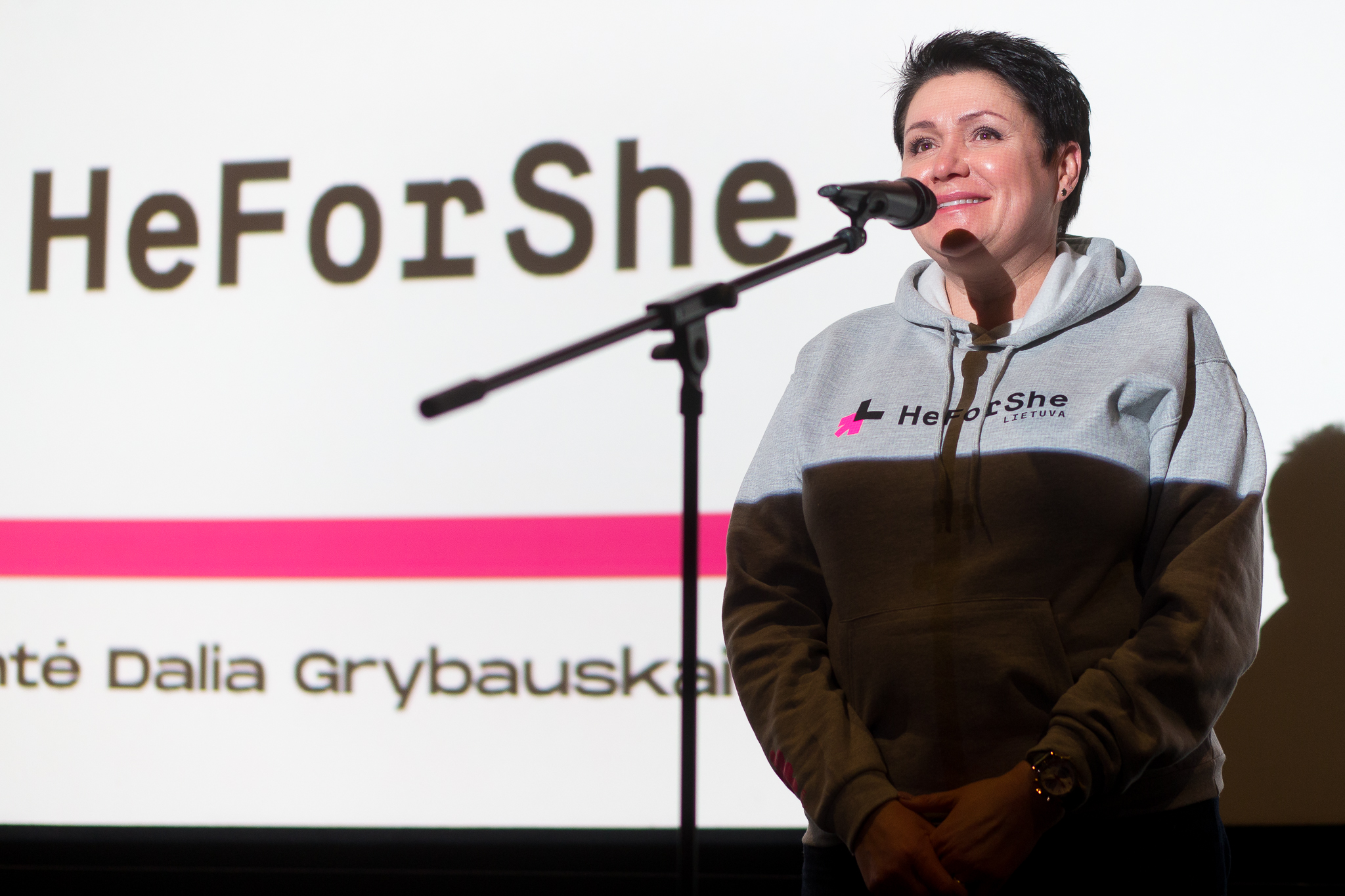 The second season of the HeForShe Lithuania Project, promoting gender equality in sport, was presented during the Lithuania Sports Film Festival. The National Olympic Committee of Lithuania (LNOC) joined the United Nations movement for gender equality a year ago and launched the HeForShe initiative in Lithuania. The project serves as an invitation to men to express their support for women, actively aspire for equal gender opportunities, and be a united and visible driving force of change.
"In the first season of the project, we told five touching stories about men's support for their wives, daughters, mothers, and colleagues who are seeking career heights in sports. We loudly reiterate that there is no such thing as male and female sports, that women can take up any position in sport and play any sport.
"After all, I myself am a member of a so-called 'male' sport, and there was a time when women with rifles were not taken seriously.  I am glad that those old stereotypes are gradually disappearing and that attitudes are changing. I am even more pleased that we can contribute to this. I look forward to sharing the stories of the new season," said LNOC President and Olympic champion Daina Gudzinevičiūtė.
Lithuanian President Dalia Grybauskaitė is the Patron of the initiative in Lithuania.
"I am happy that the second season of the project promoting equality in sport has already started. I chose a sport that used to be a male-only sport, but I feel very good, and I am doing very well. That is why I want to support and encourage those girls who choose difficult sports. Don't be afraid; we can do a lot," said Laura Asadauskaitė-Zadneprovskienė, a pentathlete and the Tokyo Olympic vice-champion who attended the opening ceremony.
In Lithuania, the LNOC has approached the HeForShe project from the perspective of sports. During the opening ceremony, the audience had an exclusive opportunity to see the first story of the new season, which tells the story of Dalia and Artūras Katuliai, who are passionate hockey players and cofounders of the Ice Hockey Academy in Vilnius.
"My husband's support is very important to me in my work. Such an equal partnership is very inspiring. It is important for me that we do not compete with each other but encourage each other's dreams. Artūras believed in me from the first step. Being an athlete, he is very ambitious and strives to win, but in our partnership, we support each other, we don't compete," said Dalia Katulė, who heads the Academy.
The Academy has a strong focus on promoting ice hockey among girls, and the number of girls is growing every year.
"Sport cannot be divided by gender, and hockey is no exception. It is a very fun game that can be played by girls, boys, women, and men. I would say that girls need to be encouraged and motivated to play sports. They need to know from a young age that they can choose any sport they like," said Artūras Katulis, a former player of the Lithuanian national team and now coach.
At the launch of the new season of the project, the guests also watched the Sports Film Festival's film "Girls Can't Surf," which tells the story of the surfers' fight for equal rights.
New stories from the HeForShe project are coming soon on LTOK.lt.