UN Women Pakistan Celebrates HeForShe Advocates on Their Team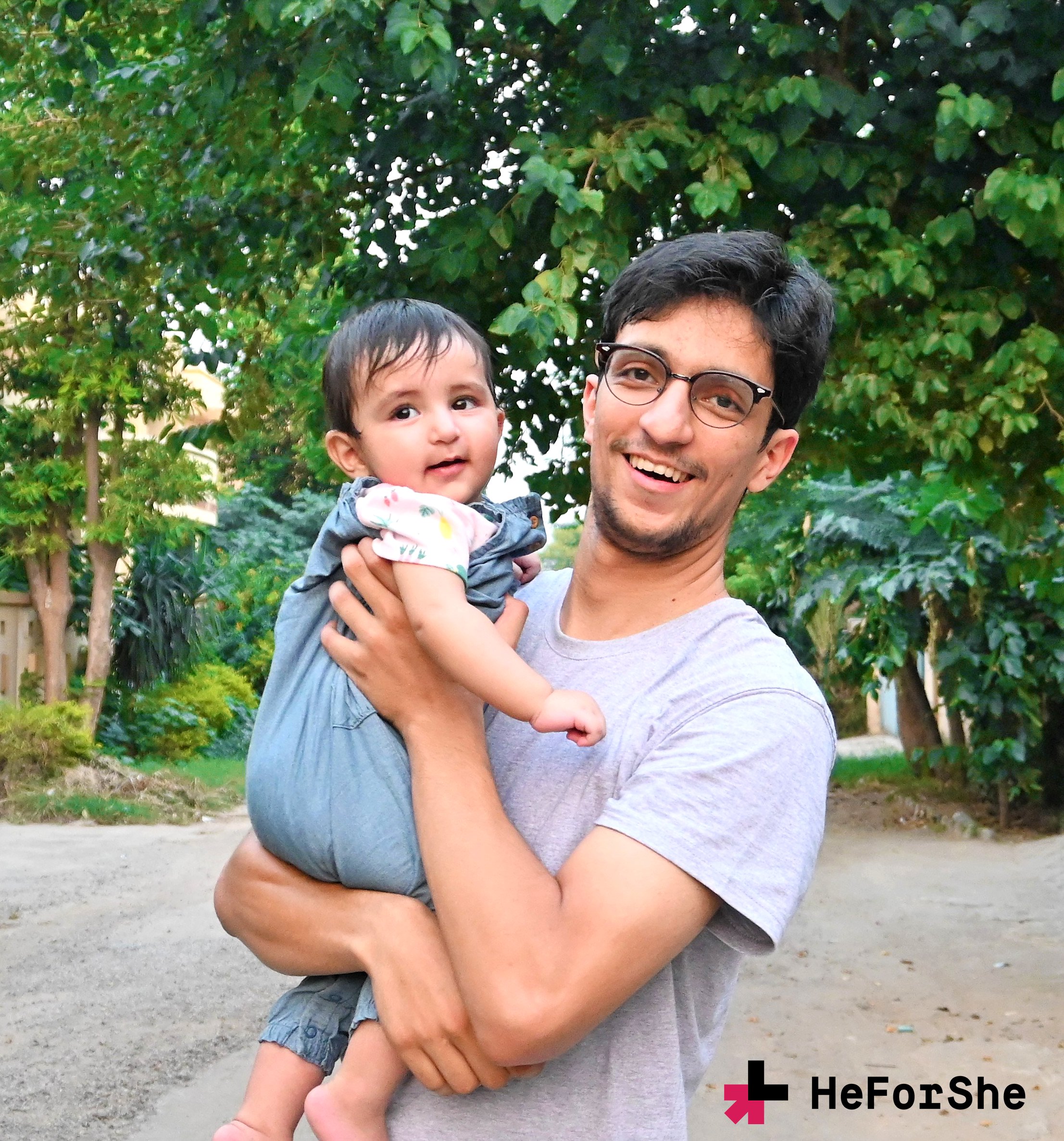 Taking the HeForShe movement forward in Pakistan, UN Women Pakistan Country Office started a social media campaign celebrating HeForShe advocates in their own team. The campaign aims to convince other men to work towards gender equality by leading by example. The office held two group discussions with male colleagues to discuss gender equality and male engagement. As a follow-up to the discussions, the office ran a social media campaign with pledges and quotes from male colleagues with the aim of "walking the Talk" and leading by example.
"Gender-inclusiveness and diverse workforce creates a sense of Social Cohesion and expanded Women Social network."
- Talat Jehan, Programme Associate at UN Women Pakistan and a proud HeForShe advocate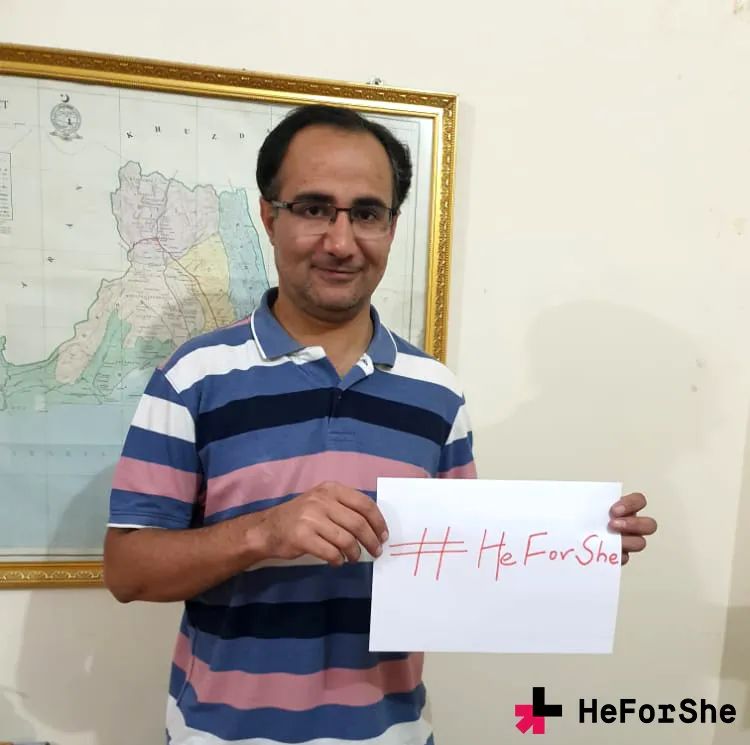 "We don't associate any roles with gender. My wife and I both juggle childcare, household & professional responsibilities. Our daughter wants to be a swimmer, and our son wants to be a chef & painter."
- Yasir Amanat, Programme Officer at UN Women Pakistan and a proud HeForShe advocate.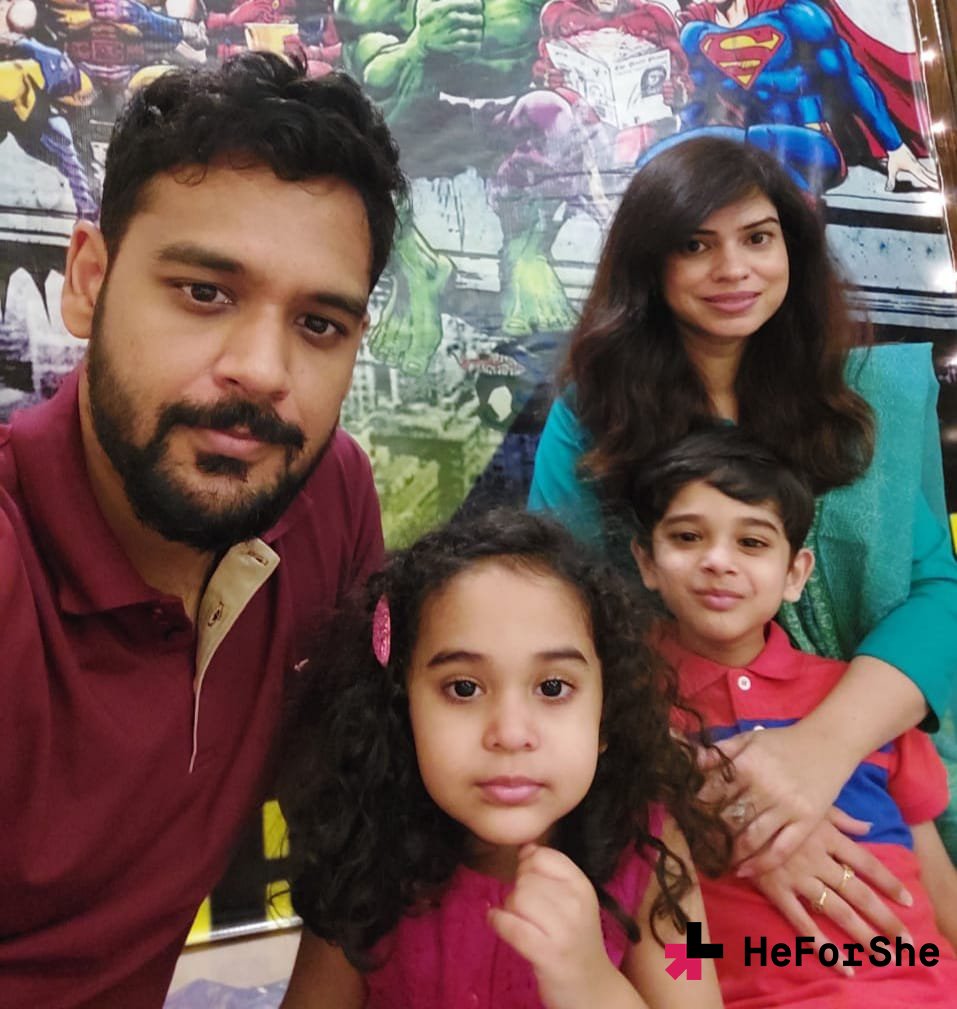 "My wife may not be in the picture, but she is the reason for our joy. My career had its ups & downs, but she stood by my side. When our little angel arrived, I promised to never compromise on their well-being & rights."
- Hassan Ali Abbasi, Communications Assistant at UN Women Pakistan and HeForShe advocate.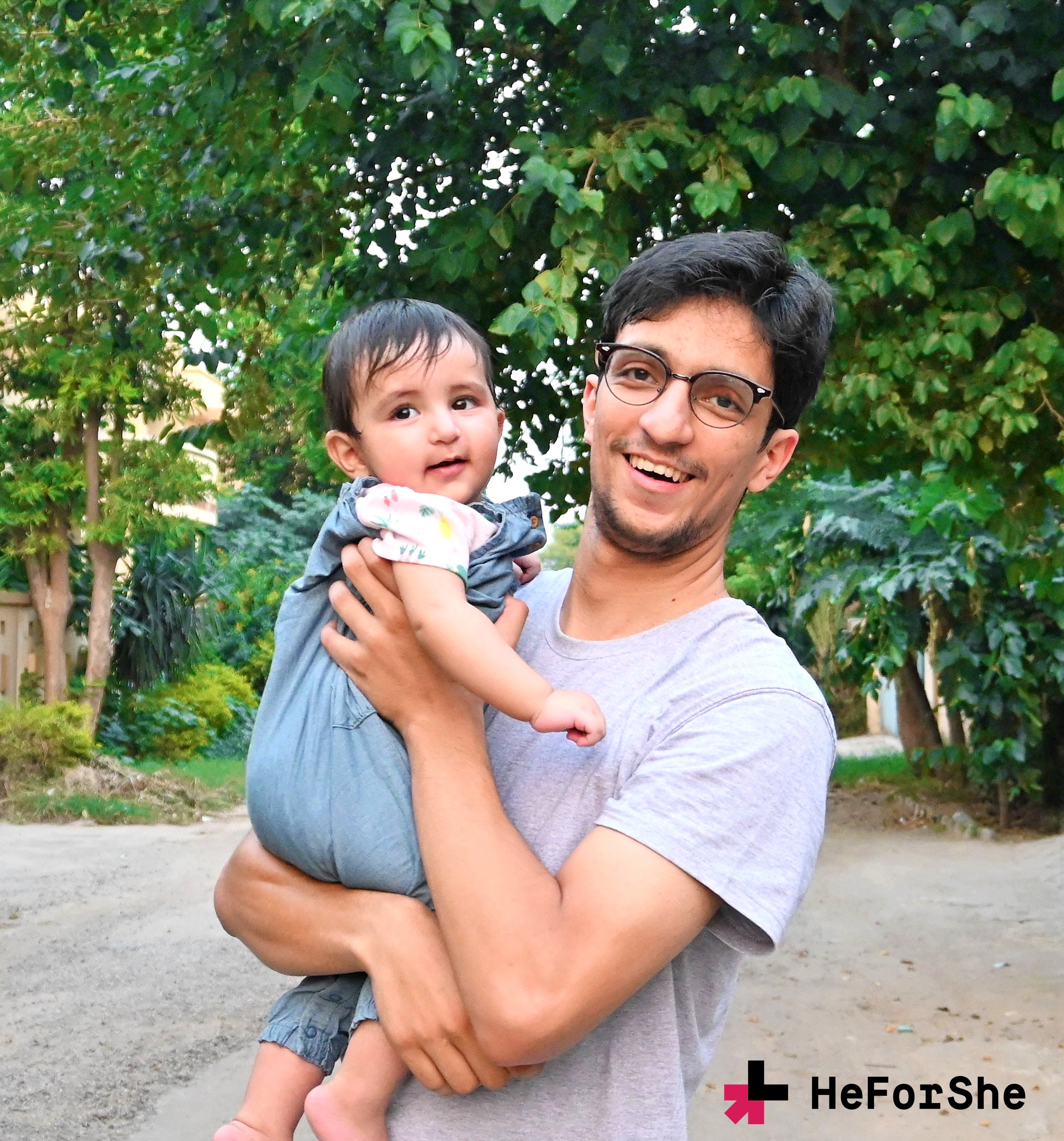 For more pledges, please visit the UN Women Pakistan twitter page here.