HeForShe Arabic is Breaking Down Harmful Gender Stereotypes Through Social Media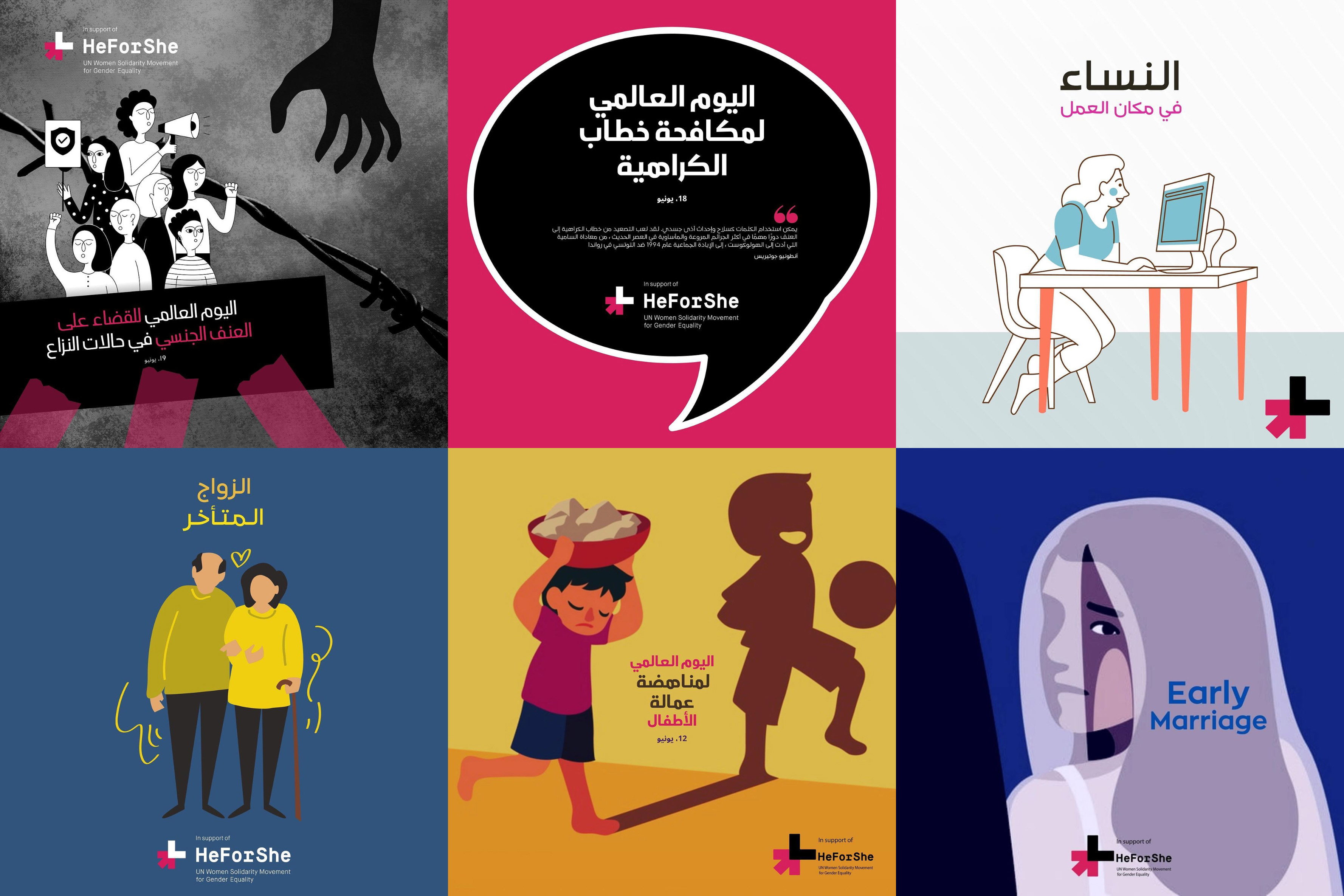 The Arabic HeForShe team recently implemented a social media campaign to raise awareness for gender equality and women's empowerment through interactive social media posts and stories in Arabic and English that aim to break down harmful stereotypes. 

World Refugee Day:
On World Refugee Day, the Arabic HeForShe team highlighted the strength and courage of people forced to leave their homeland in search of security and peace. It shed light on the importance of empathizing with them and integrating them into society to regain their right to live.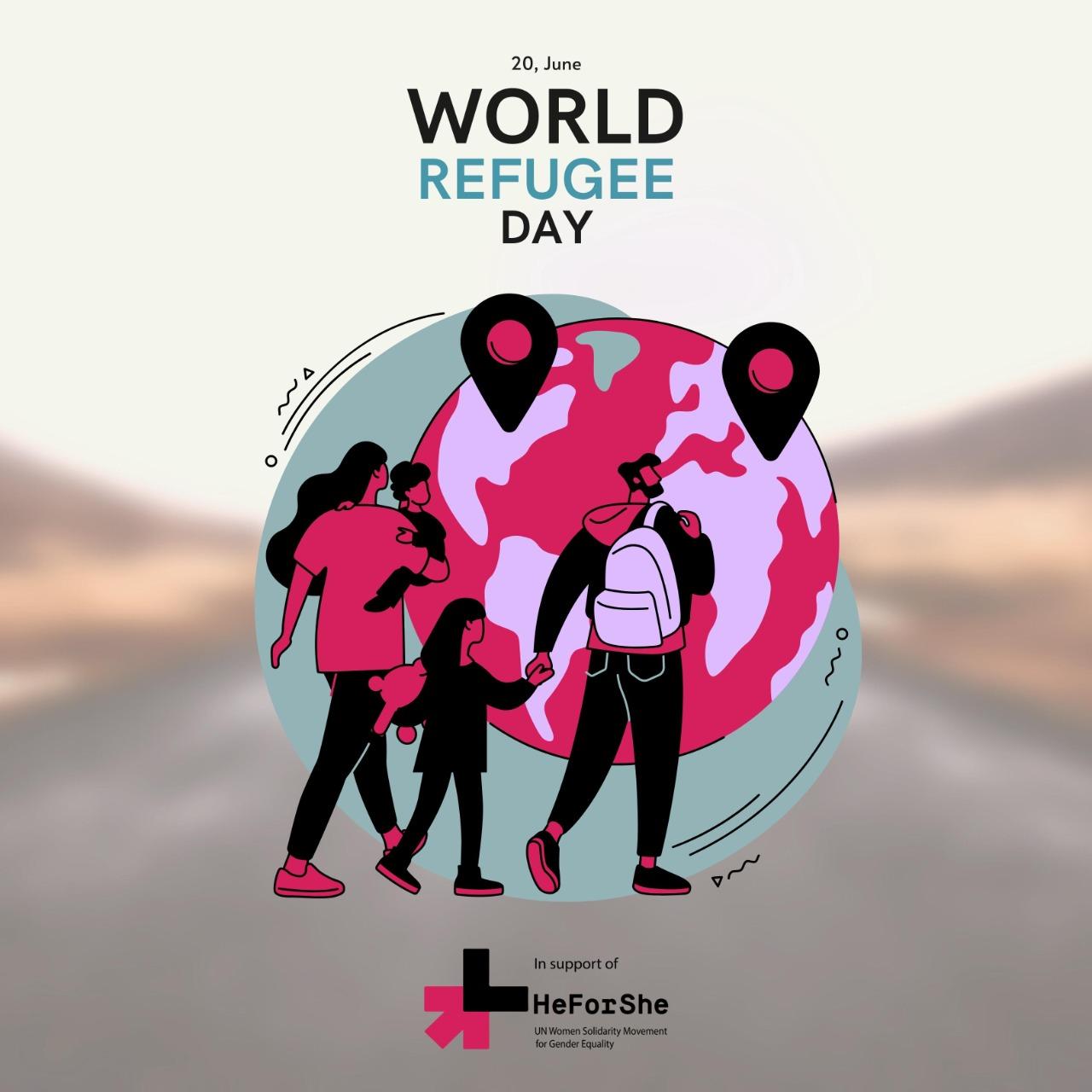 Women in the workplace:
A society that underestimates the energy and creativity of women will face defeat in the future. This campaign highlighted the significant role that women play in developing ways of working in various practical fields and sectors. The campaign also illustrated how women are exposed to bullying and psychological pressure due to harmful customs and traditions. They aspire to reach a clear vision that limits the underestimation of the role of women in society.
Early Marriage:
Early marriage ends childhood!
This campaign focused on early marriage and how it negatively impacts all genders' rights to education, health, and protection. In addition, women and girls are directly exposed to verbal and physical violence, negatively affecting all aspects of their lives.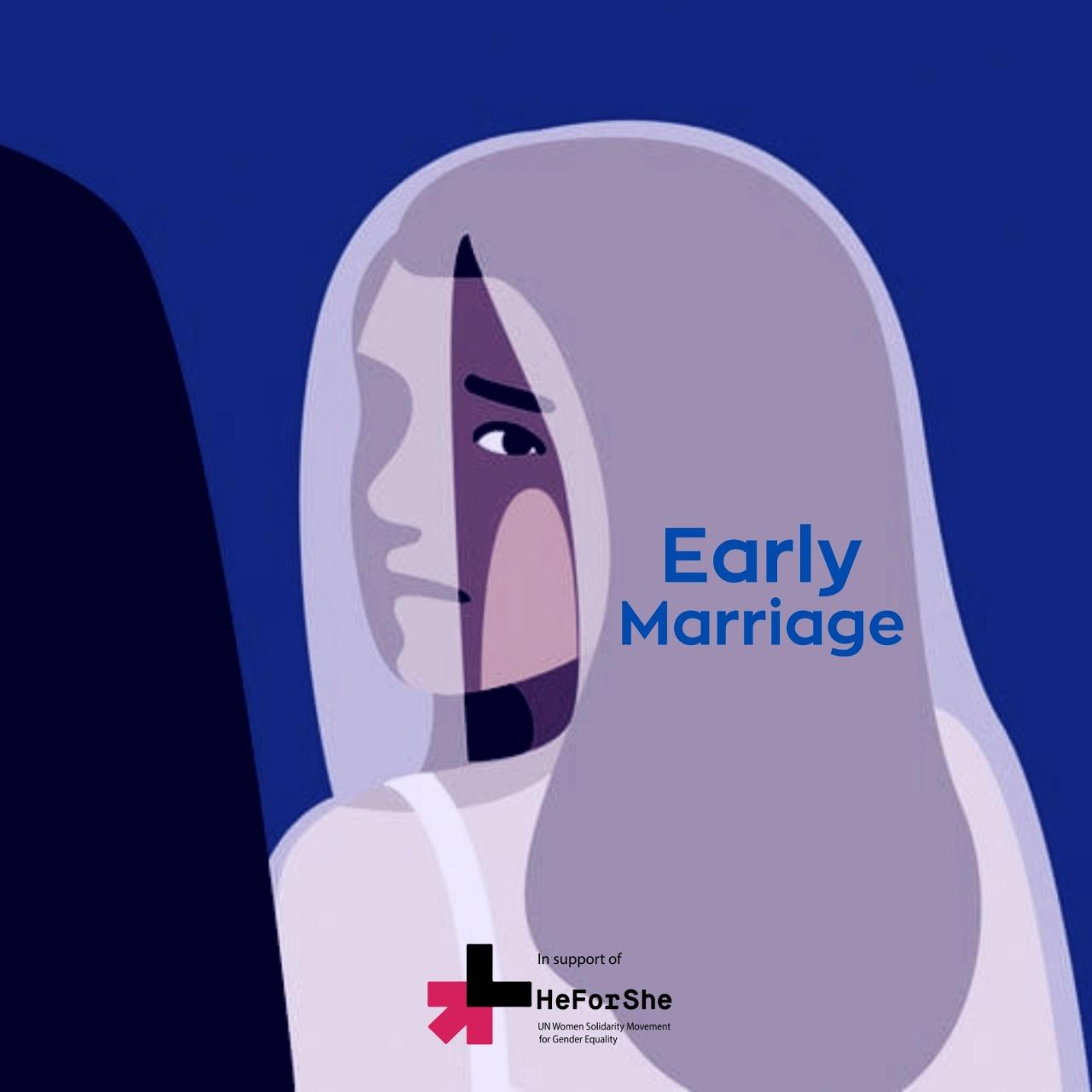 International Day for the Elimination of Sexual Violence in Conflicts:
Let's break the silence!
On the International Day for the Elimination of Sexual Violence in Conflict, the Arabic HeForShe team raised awareness of conflict-related sexual violence. They called on their followers to speak out and act because our silence today contributes to tomorrow's crime.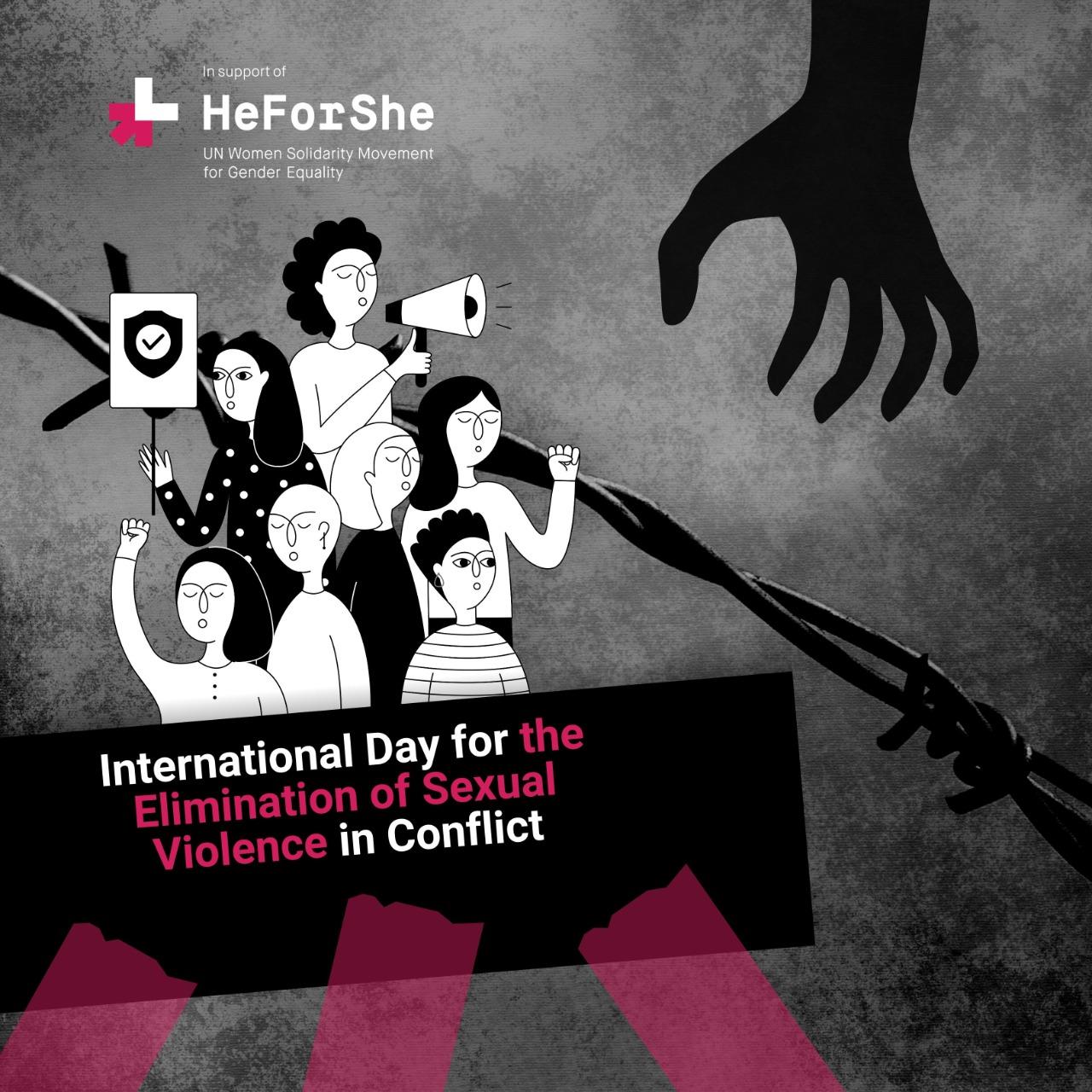 Ending period stigma:
The social customs and traditions in the region, the lack of products, and the lack of access to hygienic supplies related to the menstrual cycle all affect women and girls. Many false terms and misconceptions about the menstrual cycle have spread, such as the "stamp of shame" label. This campaign raised awareness of this issue and used social media to educate people on eliminating the stigma around menstruation.